Canadian immigration regulation updates: Remove exemptions & Approve more vaccines!
Admin
Canada announced a number of new entry regulations that will come into effect at the end of November 2021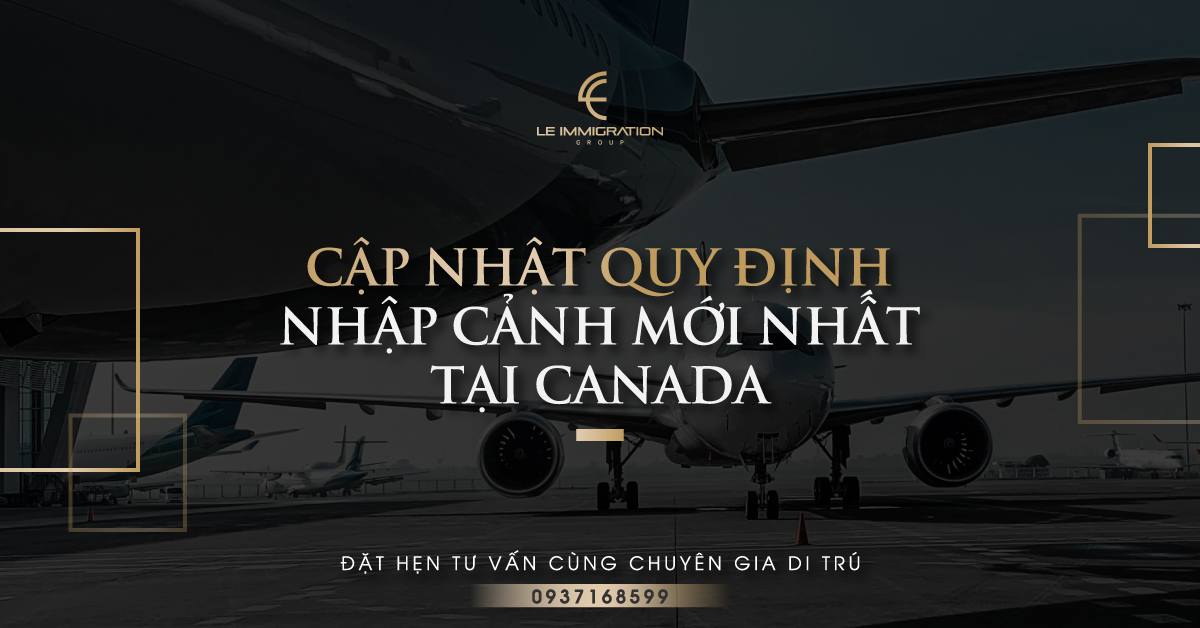 1 . Starting November 30, 2021, Canada will expand the list of approved Covid-19 vaccines upon entry into Canada. Newly approved vaccines include:
The Canadian government's list of approved vaccines is now in line with the list of approved vaccines by the World Health Organization (WHO). Vaccines previously approved by the Canadian government include: Pfizer, Moderna, Astra Zeneca, and Johnson and Johnson.
2 . Effective since January 15, 2022, Canada reduced the exemption for those who are currently allowed to enter Canada without being fully vaccinated.
Starting 2022, the requirement for full vaccination of the above vaccines will apply immediately in the following cases:
The person making the trip to reunite with family;

Work Permit Holders (except for those working in the field of Agriculture, food processing);

International students 18 years of age or older;

The most basic service providers (i.e. trucks).

Professional and amateur athletes;
This means that staff supporting athletes in professional sports leagues including the NHL and NBA will no longer be exempt from the vaccination requirement.
Once the new regulations take effect, people who have not been fully vaccinated (two or more shots) will only be allowed to enter Canada if they are on the exempt list.
Some of the exempt groups are:
New permanent resident;

Resettlement refugees;

Workers processing agricultural products and food;

Marine crew;

People who come to Canada for charitable purposes; and

Some children are under 18 years old.
However, these subjects still have to undergo Covid tests, quarantine and other entry requirements. Those who are unvaccinated and not exempt will be barred from entering Canada.
As of November 30,

2021, for Canadian citizens/permanent residents who have had enough doses of COVID-19 vaccine and want to go abroad for short trips under 72 hours, the Government of Canada has decided to lift the COVID-19 test requirement before departure.
Canadian citizens/permanent residents leaving the country for more than three days will still be required to provide a negative PCR test prior to their return.
The Canadian Government is considering removing PCR testing for travellers.
During a visit to Washington this week, Canadian Prime Minister Justin Trudeau told US lawmakers that Canada will take a three-stage approach to easing COVID-19 testing requirements at its borders. It will lift the requirement first for Canadian citizens, then for Americans, and finally people from all other countries.
The opposition Conservative Party in Canada, business groups and US lawmakers have urged Ottawa to repeal the requirement for PCR testing before departure to Canada for most vaccinated travellers.
Public Safety Minister Marco Mendicino said the Public Health Agency is relying on information from multiple sources and monitoring indicators such as the pressures Canada's healthcare system is facing. Duclos also noted that Canada has a higher vaccination rate than the US and a lower number of new COVID-19 infections.
Source: CIC News
Should you have any questions about Canadian immigration documents and procedures, please do not hesitate to contact us as below: 
The Immigration Group
Address:  277-279, Ly Tu Trong, Ben Thanh Ward, District 1, HCMC.
Phone number:  0937-168-599.
Website: https://minhle.ca/

Le Immigration Group is pleased to accompany you on the journey to realize the dream of settling down with the whole family.