House Renting Costs for New Arrival Immigrants in Canada
Admin
Rental prices in Canada vary significantly in each province, with some central provinces seemingly expensive, but cheaper than those in rural areas. Find out why in our article below!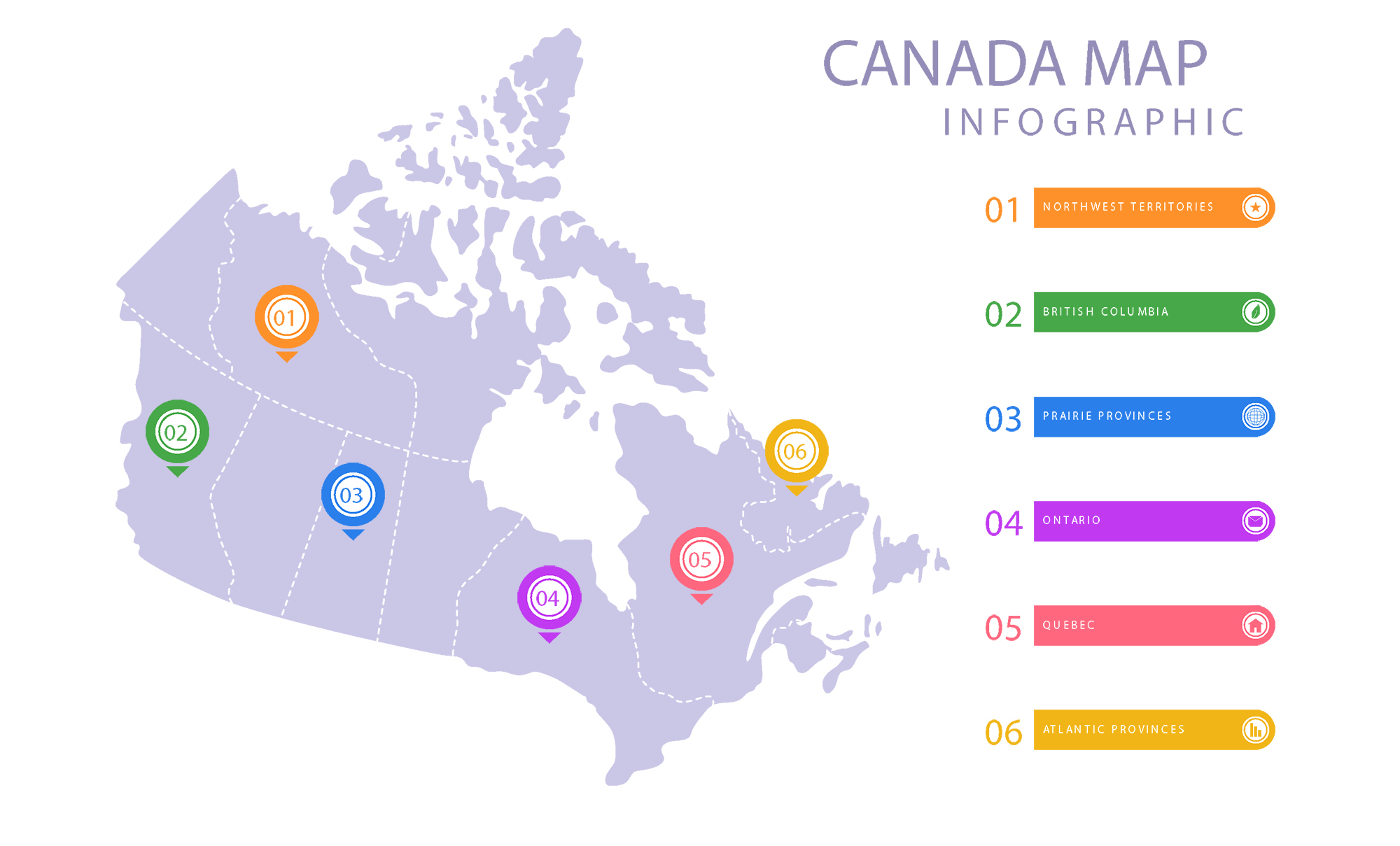 According to Numbeo, a database that compares the cost of living around the world, as of March 2021, the average living expenses for a 4-member family in Canada is around $3,674/month, rental costs excluded. Meanwhile, the average living cost of a person without rent is about $1,109/month.
Rents vary considerably in Canada, depending on where you live and the type of rental property. However, according to one statistic, most Canadians spend about 35% to 50% of their personal income on rent and utilities, including living expenses. The government of Canada estimates that immigrants are likely to pay at least $350 per month to rent a room and at least $2,000 per month to rent an apartment or house.
When choosing where to live in Canada, you'll probably want to consider a number of factors such as cost of living, average wages in the area, weather, lifestyle, cost of rent, property prices, and other factors. Here is an overview of the cost of living across Canada.
Atlantic region
Many people pick the Atlantic Provinces because real estate is less expensive and because of the inherent natural beauty. The Atlantic region includes the provinces of Nova Scotia, Newfoundland and Labrador, New Brunswick, and Prince Edward Island. The median rent in these provinces is much lower than elsewhere in Canada.
Rent for a two-bedroom apartment in Moncton, New Brunswick is around $1,165/month, and rent in Charlottetown, Prince Edward Island is only about $1,401 per month.
The median salary for the Atlantic provinces of Canada is $55,508 in Newfoundland and Labrador, $45,912 in Prince Edward Island, $48,470 in Nova Scotia, and $48,511 in New Brunswick.
Ontario
Ontario is the province that attracts the most immigrants because it has Toronto, Canada's most populous city and home to the country's most vibrant immigrant community. While living in Toronto is quite expensive, with an average house price of around $850,000 and an average rent of $2,300 per month for a two-bedroom apartment, there are places in Ontario that rank among the cheapest to live in Canada, such as Sault Ste. Marie, Ontario, where rent is only $1,000 for a two-bedroom apartment.
Ontario has a median provincial salary of $55,524.
Prairie Area
Many immigrants decide to move to the Prairies because of the great economic development opportunities in the provinces of Saskatchewan, Alberta, and Manitoba. Average rents will be more expensive in major Alberta cities. Accordingly, the average rent for a two-bedroom apartment in Edmonton is $1,250/month and the rent in Calgary is $2,300/month on average. The median rent for a two-bedroom apartment in Winnipeg, Manitoba is $1,223/month and the median rent for a two-bedroom apartment in Regina, Saskatchewan is $1,222/month.
The median salary for the prairie provinces is $61,865 in Alberta, $49,661 in Manitoba and $54,371 in Saskatchewan.
British Columbia
British Columbia is also a popular immigration destination as it is home to Vancouver, a beautiful city surrounded by mountain and river views whose lifestyle and moderate temperatures allow you to ski and golf on the same day.
Vancouver and surrounding areas are particularly expensive, with a median home price of $1.3 million and a median rent of $2,793 for a two-bedroom apartment. However, there are places in BC that are much more affordable in terms of rent and real estate.
British Columbia has a provincial median salary of $53,416.
Quebec
Quebec is a popular choice for French-speaking immigrants. The province favors French-speaking immigrants through immigration programs run by the province, and property prices tend to be lower than in other provinces—even in urban centers.
Quebec has a median provincial salary of $49.511.
A Canadian immigration consultant helps to optimize costs.
If you are considering immigrating to Canada through the investment immigration program or provincial nomination programs, you should rely on the support of reputable consulting companies. With a team of experienced lawyers and deep knowledge of Canadian culture and law, Le Immigration Group will help you prepare documents and complete immigration procedures quickly and effectively.
In particular, at Le Immigration Group, there is an immigration lawyer who is a member of the ICCRC organization and who is competent to act as a representative to handle the application before the Canadian Immigration Department, ensuring that the application has a high success rate.
With more than 20 years of experience in Canadian immigration consulting, Le Immigration Group can anticipate and take prompt actions in advance to deal with complicated situations of your application. We help you complete the immigration procedures fast, efficiently, and economically.