Immigrate to Canada | All about Start-up Visa
Admin
Start-up Visa is a Canadian immigration program with many attractive advantages and is the first choice of immigration for business owners in Vietnam. Let's explore Start-up Visa with Le Immigration!
---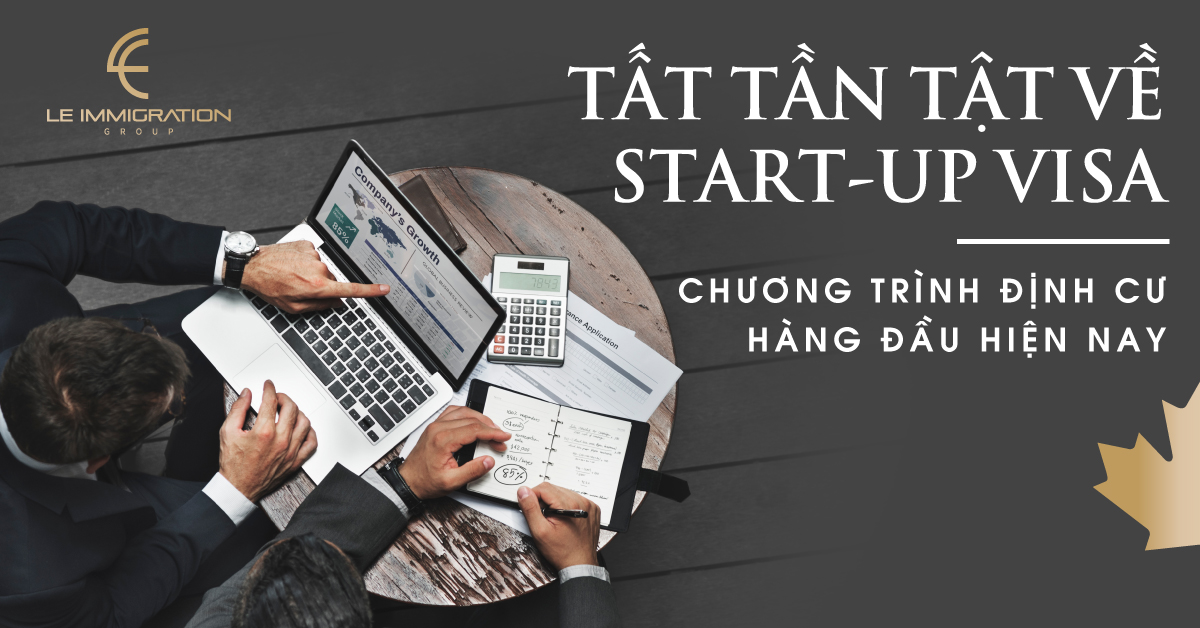 Start-up Visa – The Fastest Visa approval to date.
Start-up Visa is now the top Canadian immigration program. With outstanding advantages over other immigration programs, Start-up Visa has attracted tens of thousands of applicants from all over the world to apply every year, with a great deal of interest and many related inquiries to the program.
So what is the Start-up Visa program, the benefits of it, and application process compared to other immigration programs? Let's learn everything about Start-Up Visa with Le Immigration in the article below!
What is the Canadian Start-Up Visa Immigration Program?
Start-Up Visa (SUV) is a program that has been piloted by the Ministry of Immigration since April 2013, aimed to attract foreign entrepreneurs with new and unique business ideas to launch businesses in Canada.
After 5 years of piloting, the Start-up Visa was approved by the Government and became an official and permanent Canadian immigration program on April 1, 2018.
Canada's Start-Up Visa offers permanent residency to qualified foreign entrepreneurs who apply for the program. SUV targets innovative entrepreneurs and links them to an organization that supports startups in Canada. These organizations will validate, and help to establish a start-up business in Canada.
According to statistics from Canadian Immigration, the number of applications for Start-up Visa has increased steadily over the years, from only 55 approved applications in 2015 to a doubled number of the applications in 2018 and 2019. This came to the total number of 510 approved Start-up applications. Also in 2019, the Canadian Government allocated an additional 4.5 million CAD to operate this program over the next 5 years. Despite the interruption due to the pandemic, Start-up Visa is still protected by the Investment Fund and is expected to grow steadily in the future.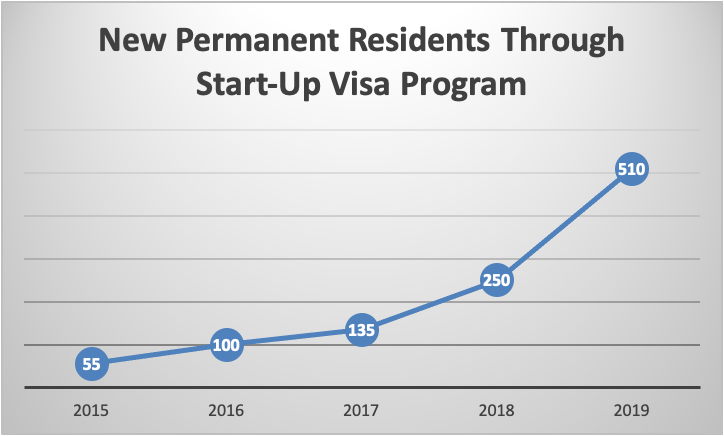 Statistics of the Immigration Department showing the number of Start-Up Visa applications has increased steadily over the years.
Unlike other programs, the Start-up Visa is the official Federal immigration program of Canadian Immigration. Approved applicants will be granted Permanent Residence, skipping the granting step of "temporary" or "conditional" permanent residency. In addition, applicants have the opportunity to apply for citizenship after 3 years of residence, and can still retain Vietnamese citizenship.
Reasons to choose Start-up Visa for Canadian Immigration
Directly granting Canadian permanent residence
Start-up Visa is a Canadian startup immigration program that directly grants permanent residency to the applicant and his family, without having to go through the process of applying for a TRV temporary visa, or applying for a Work Permit visa.
One of the the fastest PR review programs 
Start-up Visa has a PR review time of about 12-18 months for Vietnamese people living and working in Vietnam. Up to now, this is the immigration program with the fastest processing and approval for permanent residence, and has helped many candidates successfully start a business in Canada.
One Business – Many Candidates
SUV allows up to 5 foreign candidates to co-found a Business under the approval of a Government's designated Start-Up Support Organisation (Investment Fund). In addition, team members must own at least 10% of voting rights in the company, and no person in the business holds more than 50% of voting rights in that company.
Live and start a business anywhere in Canada
Candidates participating in the Canadian SUV immigration program have the right to choose and establish a business anywhere in Canada without being limited by regulations from the Province or any Common Law.
No requirement for asset or financial proofing in Vietnam
Candidates do not have to worry about the complicated process of asset proofing because the program does not require demonstration on the source of investment. Candidates only need to prove that they have enough financial capacity to cover the whole family for the first year living in Canada. The amount will be based on the number of members, and ranges from $12,000 to $25,000.
Permanent residence right is not affected by the business success or failure 
The Government of Canada confirms that after the applicant and his family obtain a permanent resident card, the business performance does not affect permanent resident status of the whole family. Because, Start Up Visa is designed in a risk sharing model between the public and private sectors.
Can work in Canada without PR approval yet
Candidates after reaching an agreement with the Investment Fund will be issued a Letter of Support. After that, the candidate can apply for a Visa Work Permit, also known as a temporary work permit, to have early meetings with the Investment Fund and conduct the business. This allows Entrepreneurs to come to Canada and start their business while waiting for permanent resident status, and increase their chances of starting a successful business in the Land of Maple Leaves.
Enjoy all the same benefits as a local
Having a permanent residence means you will enjoy all the same benefits as a local. You will be free to live, work, and develop your personal business anywhere in Canada. Being exempted or easily applying for visas to countries such as the US, Australia, UK, Europe… Besides, the whole family will enjoy public funded health care by the Government. When your child goes to school, the Government will provide free education up to the age of 18 in the public school system.
In addition, your child can also apply to the university system and graduate school with a fee equal to 1/10 compared to international students. When buying a home, car or other property, you can easily enjoy low interest rates because many banks require borrowers to be a permanent resident or citizen of Canada.
Conditions to participate in the Start-up Visa program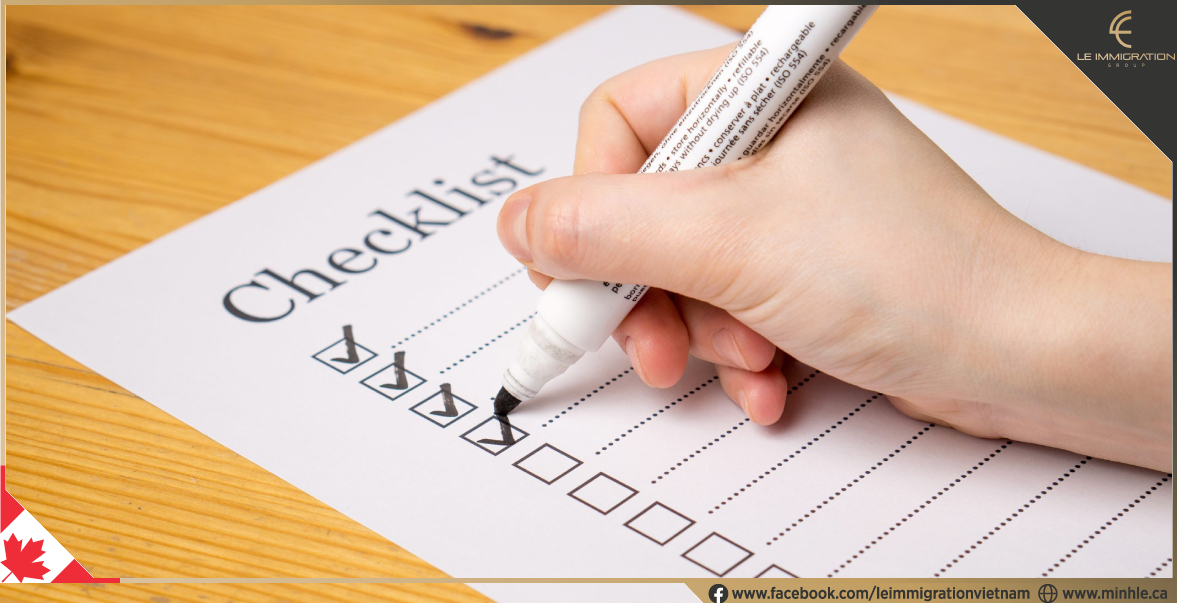 Candidates need to meet certain conditions when participating in the Start-up Visa program
Candidates need to meet certain conditions when participating in the Start-up Visa program
To be able to participate in the Start-up Visa program, applicants must meet the following 5 conditions:
Condition No.1 – Innovative and breakthrough startup project
To participate in the Canadian Start-up Visa program, candidates need to have a start-up project based on the following criteria:
Creativity: The business idea must fill a desired need in the market. It must provide a solution to a problem by creating a new or significantly improved product or process to the market.
Job Creation: The business idea must have the potential to create jobs for Canadians.
Scalable: The business idea must have the potential to compete on a global scale.
In addition, innovation criteria is one of the factors that are carefully considered in the Canadian Start-up visa program. Accordingly, innovation criteria are understood as:
New product, or
Improve an existing product, or
Improve management method, operation method
Certain types of businesses are NOT considered innovative: Accounting, consulting, lawyer or retail services, restaurants, motels, laundry, etc.
Obviously, the Government of Canada is not looking for Entrepreneurs who intend to open a nail salon or any other normal business, but what they are interested in are breakthrough projects, reaching a special international scale, in the fields of information technology, healthcare, and pharmaceuticals. In addition, the businesses of biotechnology, communication, etc. are also included, as long as the idea is innovative and there is a potential market in the place where the Entrepreneur develops their business.
Condition No.2 – Create or own a qualifying business from the start-up
To be eligible for the SUV program, the start-up project must be a Business with specific requirements:
The business must be intended to establish and operate a business in Canada.

The candidate holds at least 10% of the voting rights;

The candidate and the jointly nominated organization hold at least 50% of the voting rights;

Candidates can have a maximum of 5 applicants who are co-owners of a business.
Note: Candidates are identified as key players to carry out the intended business. Therefore, if any candidate in the group withdraws his or her application for the Canadian immigration program or is refused for other reasons, the applications of all remaining candidates will be rejected.
Condition No.3 – Receive a Letter of Support from a Government Designated Investment Fund
Candidates and other members of the Start-up team (up to 5 people) contact the Investment Fund on the list of Designated Organisations (an approved organization to invest or support other start-up businesses). Candidates can be individuals or groups, then must participate in presenting ideas and calling for capital from investors.
If the candidate reaches an agreement with a designated Investment Fund, they will send the candidate a Letter of Support. This is proof that the Investment Fund is supporting the candidate's business idea. It takes 2-3 months to get a Letter of Support.
The list of designated organizations by the Government to work with entrepreneurs in the Start-up Visa program is divided into 3 categories as below:
Venture Capital Funds.
A designated venture capital fund must certify that it is investing a minimum of CAD 200,000 in qualifying businesses. Or there are 2 or more investment commitments from other qualified venture capital funds, added to a total of 200,000 CAD.
Angel Investor Groups
A designated angel investor group must confirm an investment of at least CAD 75,000 in qualifying businesses, or have two or more investment commitments from other qualified angel investor groups, added to the total of 75,000 CAD.
Business Incubators
*List updated on 10/08/2021.
Business consultants with expertise on the Canadian startup ecosystem, along with experienced immigration attorneys, will ensure startup business plans meet all SUV mandatory terms and conditions.
With a business idea approved by one of the designated organizations by the Canadian government, the project members will be able to submit a Permanent Resident – ​​PR card for the whole family (spouse/partner) and children under 22 years old).
Condition No.4 – Provide IELTS General certificate with minimum required Level:
The ability to communicate and work in English, French or both will help your business succeed in Canada. Therefore, to be eligible to participate in the Start-up Visa Program, applicants need to demonstrate language proficiency to an approved agency, and attach their results with registration form.
Applicants must meet the minimum of the Canadian Language Benchmark (CLB) 5 in English or French in all four skills: listening, speaking, reading, and writing. Failure to meet the minimum foreign language requirements may result in your application being disqualified.
Accordingly, CLB 5 is equivalent to English (IELTS 5.0) and French (TEF B1
| | | | | |
| --- | --- | --- | --- | --- |
| CLB 5 | Listening | Speaking | Reading | Writing |
| IELTS 5.0 | 5.0 | 5.0 | 4.0 | 5.0 |
| TEF B1 | 226-270 | 226-270 | 151-180 | 226-270 |
Condition No. 5 – Have a sufficient financial capacity to live in Canada, depending on the number of family members of the candidate
| | |
| --- | --- |
| Number of family members | Requested amount ($CAD) |
| 1 | $12,960 |
| 2 | $16,135 |
| 3 | $19,836 |
| 4 | $24,083 |
| 5 | $27,315 |
| 6 | $30,806 |
| 7 | $34,299 |
| Each additional member | $3,492 |
A savings, also known as a settlement fund – a proof that you can support your entire family during the first time you come to Canada.
Candidates will not have to worry about the complicated process of proving assets because the program does not require proof of the source of the investment, but only needs to prove that they have enough financial capacity to cover the whole family for the first year upon arrival in Canada.
Start-up Visa application process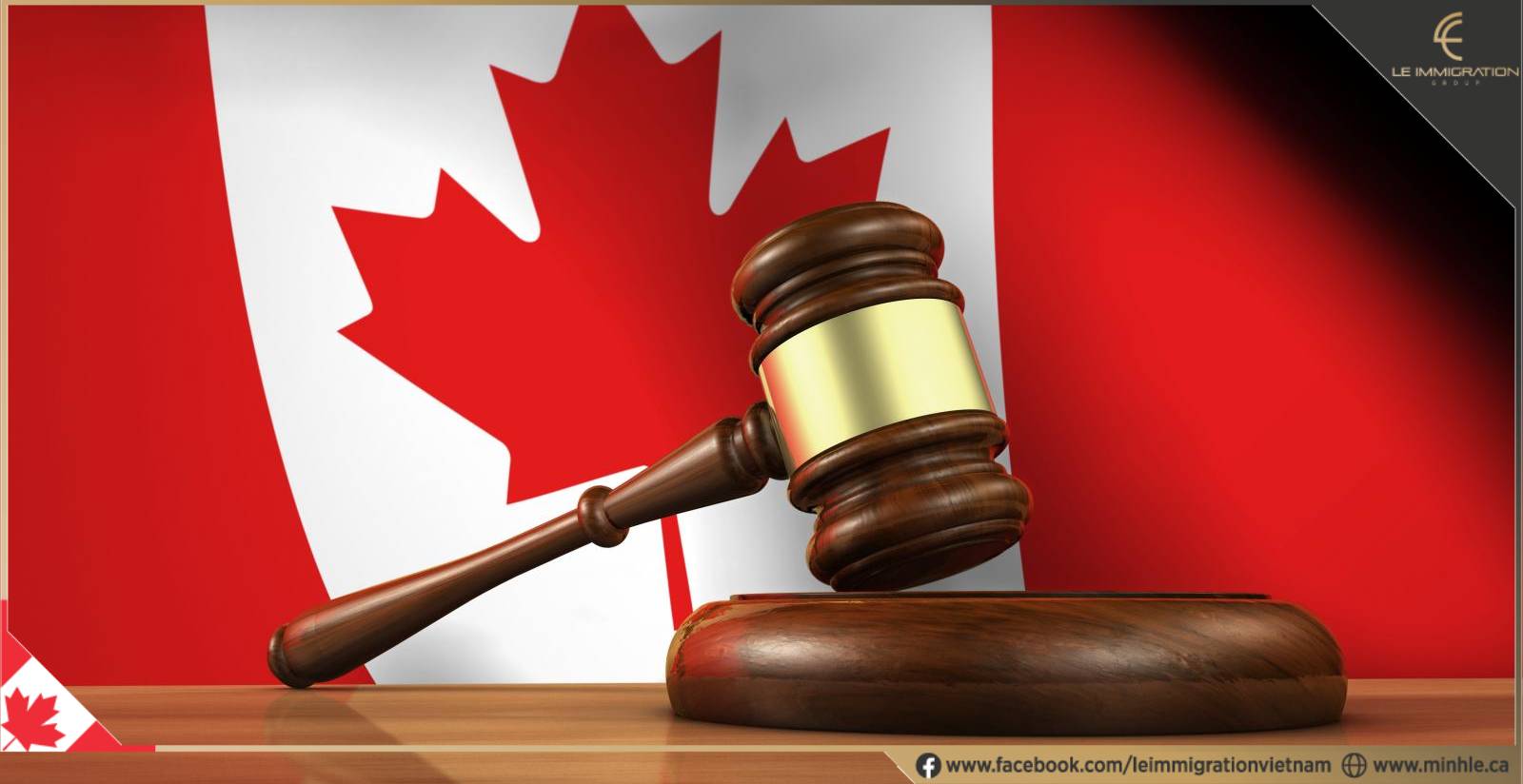 Applicants must submit their application for the Start-up Visa program in the correct order
I. The Candidates apply by themself
Step 1: Develop and finalise a business plan
This is the stage of setting up a startup idea and creating a business strategy. As mentioned above, the startup idea must meet certain Federal criteria, that is, be able to apply innovations to the idea.
Step 2: Receive Letter of Support from designated Organization
After the business idea is established and finalised, candidates participating in the Start-up Visa program need to:
Contact the designated investment organization to find out how to get their support.

Convince the institutional investor that you have a business idea worth supporting.

Receive a letter of support from the designated investment organization.
The process of presenting ideas is required differently according to the regulations of each investment institution. For example, candidates may be asked to present their business model in person or submit a detailed business plan via the Investment Fund's website. If the candidate reaches an agreement with a designated investment institution, they will send the candidate a letter of support. This is proof that a venture capital fund, angel investor group or business incubator is supporting the candidate's business idea.
Step 3: Apply for Canadian Permanent Residence
This is the final stage in the Canadian immigration program application process. Applicants will apply for Permanent Residence along with the Investment Fund's Approval Letter and some other required documents.
Fill out the registration form:
Fill out the Application Form on the Government Website. (Note: Remember to click the "Verify" button on the form and make sure you have completed all required information.)

Print the validated registration form, including the barcode page provided after filling it out.

Sign and fill in the created date of application.
Complete required documents:
Collect all the documents listed in the Immigration Department Checklist.

Place all required documents in a sealed envelope.

Print the document checklist and sign it.
Pay the registration fee
In most cases, the cost will include:
Application processing fees for the applicant and anyone included in the application;

Fee for becoming a permanent resident;

Biometric fees;

Third Party Fees (Health Certificate, Criminal Record, Language Test)
Applicants must pay the fee online on the Department of Immigration Website.
Submit application form
Each candidate in the Start-up team will have to submit a separate application, not in the same envelope.
The Department of Immigration will process the application after receiving all the member files included in the project.
Submit the completed application to the Address of the Department of Immigration.
In case the candidate submits application through the Canadian Immigration Consultant
Step 1: Review the documents & sign the contract
Immigration consultants will evaluate applications to ensure that candidates meet the conditions of Canada's start-up visa program, including: Degree, working experience, foreign language ability, financial capacity, family information, and startup project (if any).
After reviewing and meeting all the requirements of the Canadian Startup Visa program, the candidate will move to an agreement to sign a contract with an Immigration consultant.
Step 2: Build Startup Project & Business Plan
Normally, immigration consulting companies will assist candidates in implementing and perfecting their startup ideas. At the same time, support to find 4-5 members for the project and assign specific roles for each person.
Step 3: Join the startup training course
After establishing the project, all members will undergo a short-term startup training course and receive a certificate of completion after the course. The benefits of this course are:
Provides the knowledge to run a business and live in Canada.

Training necessary skills such as presentation of ideas to convince the Investment Fund.

The training experts in the course are usually Lawyers or competent immigration consultants or Partners in the field of corporate governance, etc.
Step 4: Submit a business plan and receive a Letter of Support from Investment Fund
Applicants will have to present a start-up project and receive a Letter of Support from a designated organization (Investment Fund). This is the proof for the candidate to submit the application to the Immigration Department to apply for PR.
Step 5: Open a business & Apply for Permanent Residence (PR)
After receiving the Certificate of Support from the Investment Fund, the members will start the process of setting up a Business under the auspices of the Investment Fund. Applicants will also have to work with an Immigration consultant to provide the necessary documents and follow procedures to apply for permanent residence (PR).
Step 6: Get Permanent Residence (PR)
Project members will receive a Confirmation of Permanent Resident (PR). And Permanent Residence will be granted to all dependents such as spouses, children under 22 years old (if any).
*Note:
The steps listed above will be different and have certain adjustments to suit each immigration consultant's approach to the Start-up Visa program.

The cost of preparing documents will also vary from each immigration consulting company, and depends on many factors, especially the commitment to the success of the Start-up visa application.
Required documents for Start-up Visa
Here are some necessary documents when applicants apply for Canadian immigration under the Start-up Visa
A description of the candidate's work experience;

Business proposal sheet;

Copy of Passport, Birth certificate;

Marriage registration certificate;

Criminal record in the place where the candidate lives;

Financial statement; bank account statements of the last 6 months;

Bank reference letter;

Language certificate;

Medical certificate (confirmation from a certified medical authority);

Letter of Support from a designated investment fund.
All documents need to be translated into English or French by the competent authority. In addition, the Department of Immigration may request additional documents in case more information is needed for inspection or confirmation.
Frequently asked questions about Start-up Visa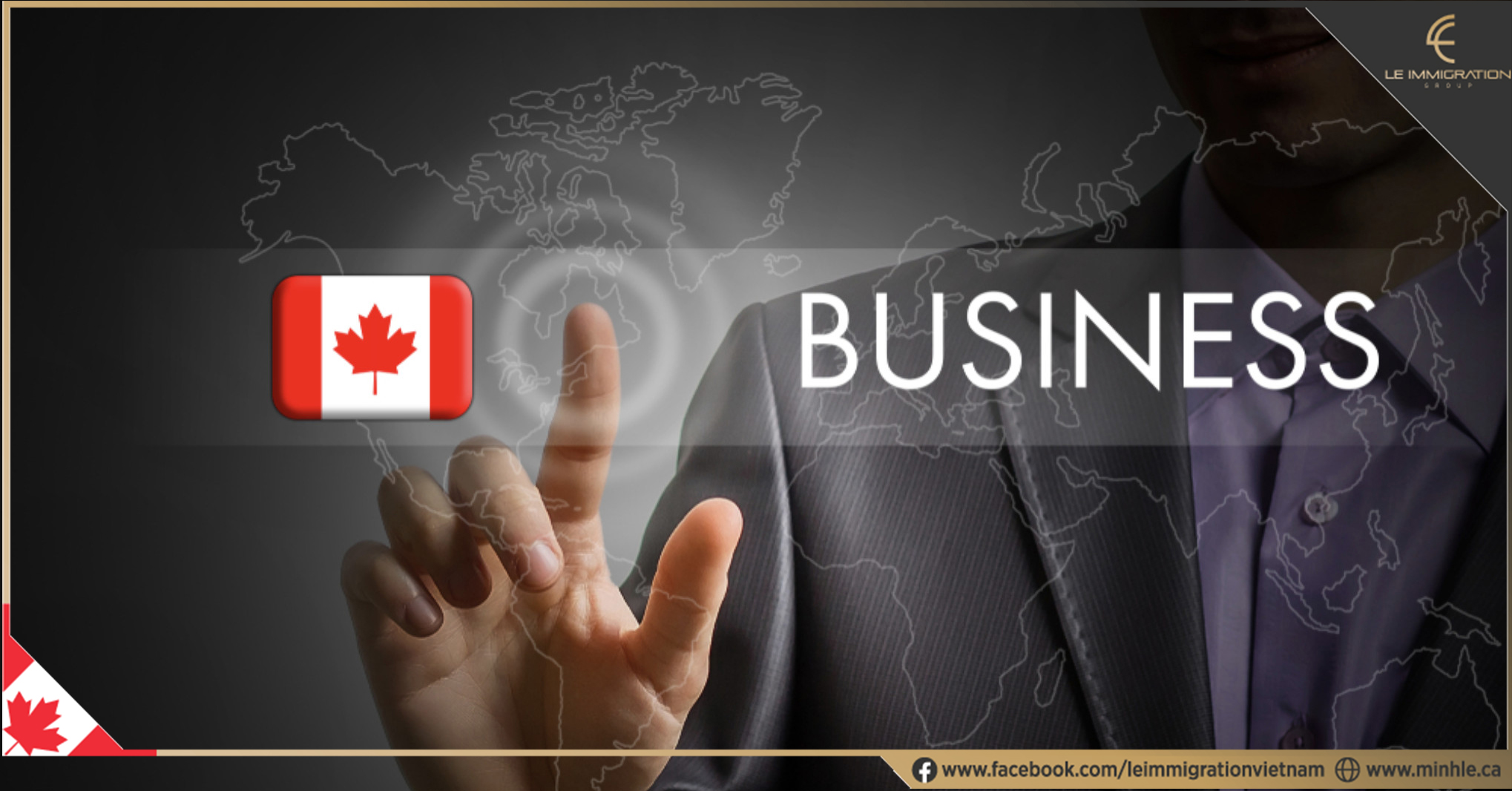 Some key notes when participating in the SUV program
How long does it take to get a Start-up Canada visa?
If an entrepreneur has a viable start-up business, it will take about 4-6 months to get a commitment/Letter of Support from a designated organization. After receiving the letter of support, the entrepreneur can apply for permanent residence. The PR process will take about 18 months to complete.
Which are eligible fields for a start-up project to be accepted?
As mentioned above, the Government of Canada will give priority to the approval of startup projects related to the industries that are considered key economic development. 
Corresponds to the industries listed below:
Advanced manufacturing or engineering industries.

Energy

Internet

Big data analytics 

Software development  

Artificial intelligence 

Robotics  

Life sciences  

Financial technology  

Clean technology  

Healthcare 

Health technology  

Biotechnology 

Environmental technology  
Is it possible to join the program without having a startup idea yet?
Usually, when there is no idea for a start-up, candidates will have to cooperate with an Immigration consultant company. These companies will suggest business ideas and make immigration documents in accordance with the provisions of Canadian Law. Furthermore, these companies often work closely with Investment Funds designated by the government to help increase the chance of receiving Letters of Support from these organizations. Startup projects will be refined and approved by the Investment Fund to ensure the feasibility and safety of the project.
What are the difficulties when applying for a Start-Up Visa?
The hardest thing about the start-up Visa is how to get the Investment Funds agree to invest in the Start-up project. In addition, for a group of 3-5 entrepreneurs participating in the project, only 1 person can present ideas. In case the project presentation is not successful, the applications of the remaining members are also rejected.
Note that the Start-up immigration application has a rather complicated process that requires careful preparation in all aspects. Owning a Start-up Visa is not just a viable start-up project, but it also entails countless procedures, documents and certain knowledge related to Canadian Immigration, to promptly meet the requirements from the Investment Fund and the Ministry of Immigration.
Besides, during the application review process, government authorities may ask candidates to provide additional information related to the business. If the candidate does not submit a Letter of Support or does not meet any other requirements, the application may be rejected.
Therefore, start-up candidates will often cooperate with licensed immigration consultants in Canada. These units have the authority to check and evaluate the eligibility of a Start-up application, and are the bridge between the candidate and the Government of Canada, helping to increase the high chance of success for the application.
How to find a reputable immigration consultant to assist in making SUV documents?
Candidates should research carefully before cooperating with a representative third party to handle Start-up Visa applications. Canada's current immigration law strictly stipulates: "…Individuals who are licensed by the Government of Canada to act as legal immigration consultants (referred to as ICCRC) are entitled to provide immigration counselling, studying abroad, travelling, and visa application services to Canada."
Therefore, when researching immigration consulting companies, the first thing to do is to ask for their ICCRC registration code. You can look up this number directly on the ICCRC website as it is required by Canadian law to be displayed at all times on Government channels, and in the public media of licensed consulting services. 
Why should I invest in a Start-up Visa with Le Immigration?
Le Immigration provides a complete consulting service on start-up visas for global entrepreneurs wishing to live and work in Canada. We have the legal right to represent and handle the startup visa application process on behalf of the clients, from the very beginning until the client becomes a citizen and holds a Canadian passport.
Currently, Le Immigration has supported more than 50 immigration SUV applications from around the world, of which 30 are from Vietnam with the exclusive support of Canada's largest business incubator, YEDI.
With a team of experienced lawyers and leading experts in business, technology and innovation, Le Immigration is committed to helping you complete your startup project and get PR for the whole family.
Support entrepreneurs to implement Start-up projects and perfect ideas to convince investors;

Training necessary skills for presentation and business management;

Cooperating with YEDI Investment Fund to successfully raise capital and operate businesses in Canada;

Our document processing lawyer is an ICCRC member, who help to process the application quickly and accurately;

Support the whole family to settle down when moving to Canada.
With such outstanding advantages and high chances of success, please do not hesitate to contact Le Immigration today for advice on immigrating to Canada under the Start-up Visa category!
Reference sources:
https://www.canada.ca/en/immigration-refugees-citizenship/services/immigrate-canada/start-visa/about.html
https://www.canada.ca/en/immigration-refugees-citizenship/services/immigrate-canada/start-visa/designated-organizations.html
https://www.canada.ca/en/immigration-refugees-citizenship/services/immigrate-canada/start-visa/apply.html
https://www.canada.ca/en/immigration-refugees-citizenship/services/application/application-forms-guides/guide-5759-application-permanent-residence-business-immigration-program-start-business-class.html