A Canadian Permanent Resident card is an official proof of permanent residence status, allowing you to live and work with no time limit  in this country.
WHAT IS A CANADIAN PERMANENT RESIDENT?
Canadian permanent resident is a term that refers to foreigners who can legally reside in Canada when they meet the required conditions by the Canadian government.
As a permanent resident, immigrants are allowed to live and work without limitation of time, and enjoy all the same benefits as natives.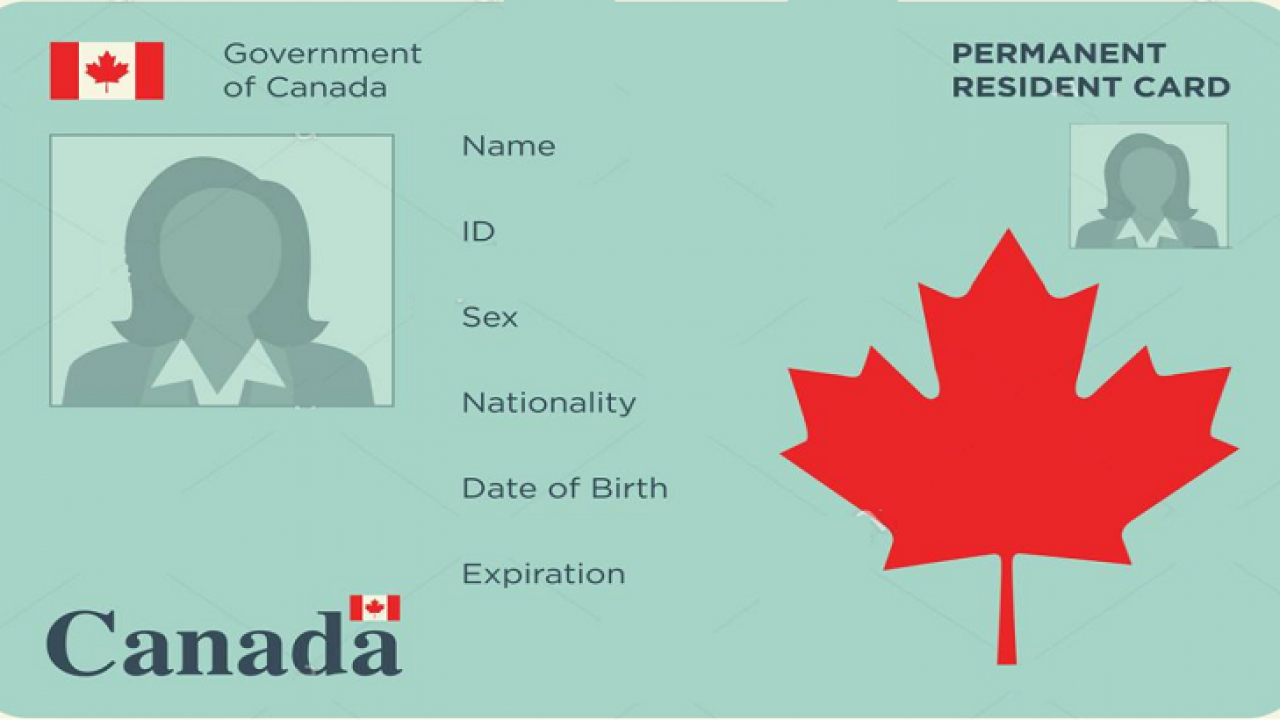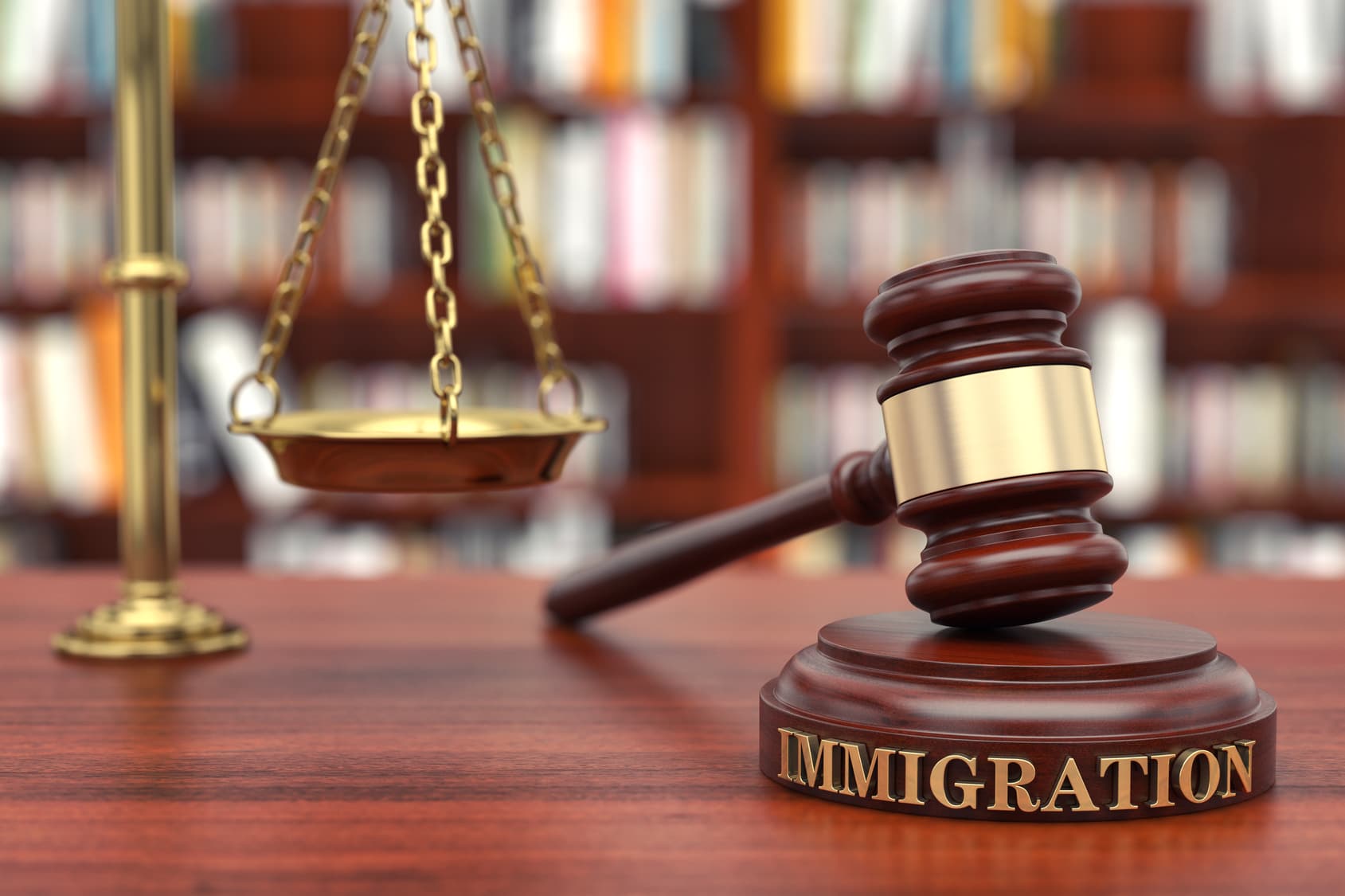 HOW TO BECOME A CANADIAN PERMANENT RESIDENT, AND ACQUIRE A PR CARD?
To become a permanent resident of Canada and be granted a permanent resident card (PR), you must fall into one of the 3 following categories:
Skilled Worker: Canada has many programs to attract workers at the Federal and Provincial levels. If you participate and be eligible, you will be granted Canadian permanent residence for the whole family.
Entrepreneurial Investment: This is a form of immigration for entrepreneurs, who can invest directly or indirectly through many Federal or Provincial programs. You will be issued a permanent resident card for your entire family, including your spouse and children under the age of 19.
Study Abroad:

The complete route includes studying abroad in College, University, Master/PhD. After studying and working for 1-2 years, you can apply for permanent residence.
Furthermore, one of the following requirements is required:
Have studied or lived in Canada.

Have relatives or friends who are living, studying or working in Canada.

At least 1 year working experience in a certain field.

Manage or own a business.

Have a post-secondary degree.

Own a large fortune.
BENEFITS OF BECOME A CANADIAN PERMANENT RESIDENT 
Sponsor the whole family to Canada
After a full year of permanent residence, permanent residents can sponsor their relatives to live, study and work in Canada.
Access to the world's leading education system
Canada is one of the countries that has the best education system in the world. Students from 5 to 18 years old in this country are completely free from tuition fees. Moreover, the Canadian government has a lot of programs and policies to reward, reduce or refund tuition fees for students.
Enjoy the policy of universal healthcare 
Canada's universal healthcare system is fully covered by the government. Under this system, Canadians are provided with care, disease prevention, basic medical treatment as well as payment for hospital fees, dental surgery and other medical services.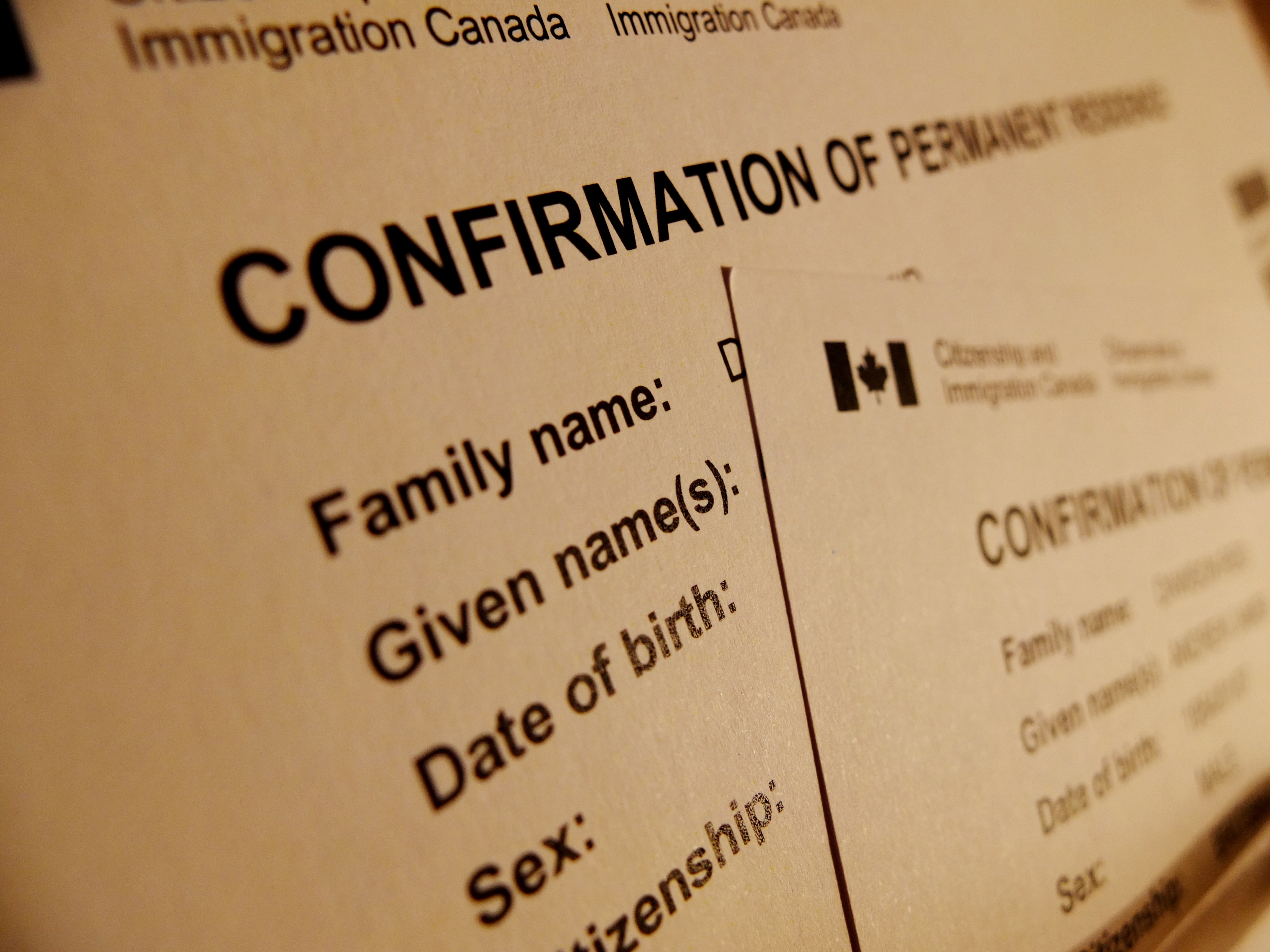 Keeping dual citizenship, ensuring freedom and democracy of both countries
After 3 years from the date of being granted Canadian permanent residence, you are entitled to apply for Canadian citizenship and officially become a Canadian citizen. Besides, Vietnam allows dual citizenship, so you have the right to keep dual citizenship and enjoy all the benefits of both countries: Canada – Vietnam.
Freedom to move, live and work throughout Canada
After being granted a permanent resident card, permanent residents and their families can freely move, live, study and work anywhere in Canada's 10 provinces. In addition, permanent residents also enjoy the same policies and social benefits as Canadian citizens.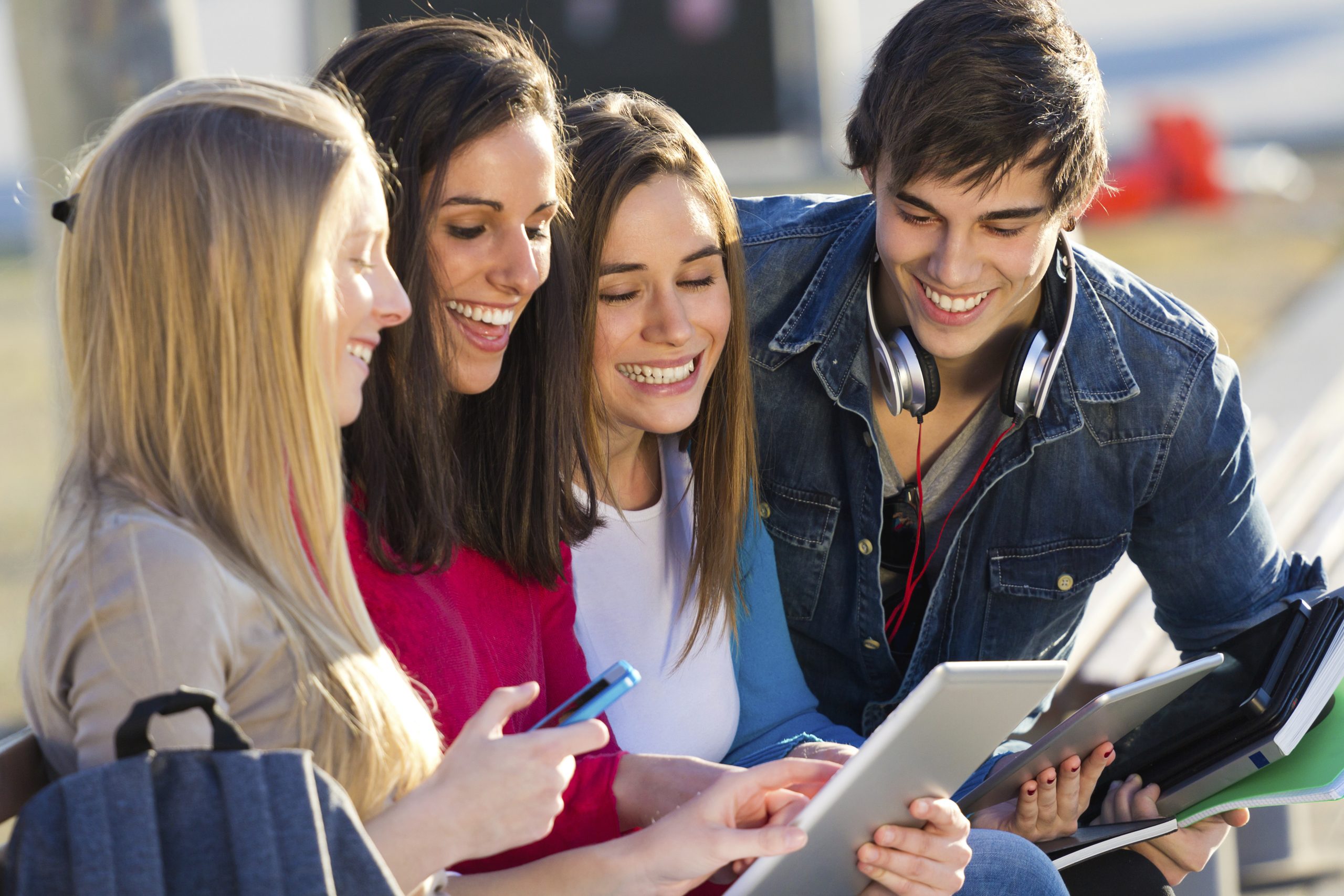 CONDITIONS FOR KEEPING PERMANENT RESIDENCE 
In case the immigrant becomes a permanent resident of Canada. After the application is approved, the Immigration, Refugees and Citizenship Canada (IRCC) will issue a Confirmation Of Permanent Resident, also known as COPR. Immigrants in possession of a COPR can apply for a Canadian Permanent Resident Card at any time after arriving in Canada. This card confirms their permanent resident status in Canada.
As a permanent resident, you can easily enter and leave Canada on public transportations (planes, trains, buses and boats), and will be required to present your Permanent Resident Card to confirm your status.
However, Permanent Resident Status is not valid forever, you must meet certain obligations to maintain permanent resident status.
To meet these residency obligations, you must have resided here for a minimum of 730 days in the last 5 years. In some cases, your time abroad will be counted and added up to 730 days if you meet one of the following conditions:
Work for the Canadian Government:

Work full-time for a Canadian organization, company or Provincial, Federal or Territorial government offices.

Leaving Canada with your spouse

: Your spouse must be a permanent resident or citizen of Canada, working outside Canada for the Canadian government or a Canadian business.

A child and be dependent on one parent:

Your parent must be a permanent resident or citizen of Canada, working outside of Canada for the Canadian government or a Canadian business.
If you are outside of Canada and do not meet your residency obligations, Immigration may notify you in writing that you have lost your Permanent Resident status.
If you lose your permanent resident status, you can file an appeal within 60 days of receiving the notification. When processing an appeal, an immigration officer may consider humanitarian reasons before making a final decision on your permanent resident status.
THE PROCESS OF BECOMING A PERMANENT RESIDENT?
To officially become a Canadian permanent resident, a foreign citizen will have to participate in one of the Canadian immigration programs depending on the skill level he or she possesses. They will then have to apply for a Canadian permanent resident card. 
The Canadian Permanent Resident Card is a wallet-sized plastic card containing pertinent information (height, eye color, gender, etc.) of the cardholder, as well as a laser-engraved photo and signature. Other personal data is encrypted on the card and can only be accessed by authorized Canadian Immigration Officers. In case you do not have a Canadian permanent resident card, you must apply from the nearest Canadian Immigration Visa Office for a Temporary Pass.
You can also get your Canadian renewed permanent resident card by mail, if you have:
Proof of travel verification (copy).

Proof of payment for travel (copy).

Medical examination report from a doctor.

Letter from employer.

…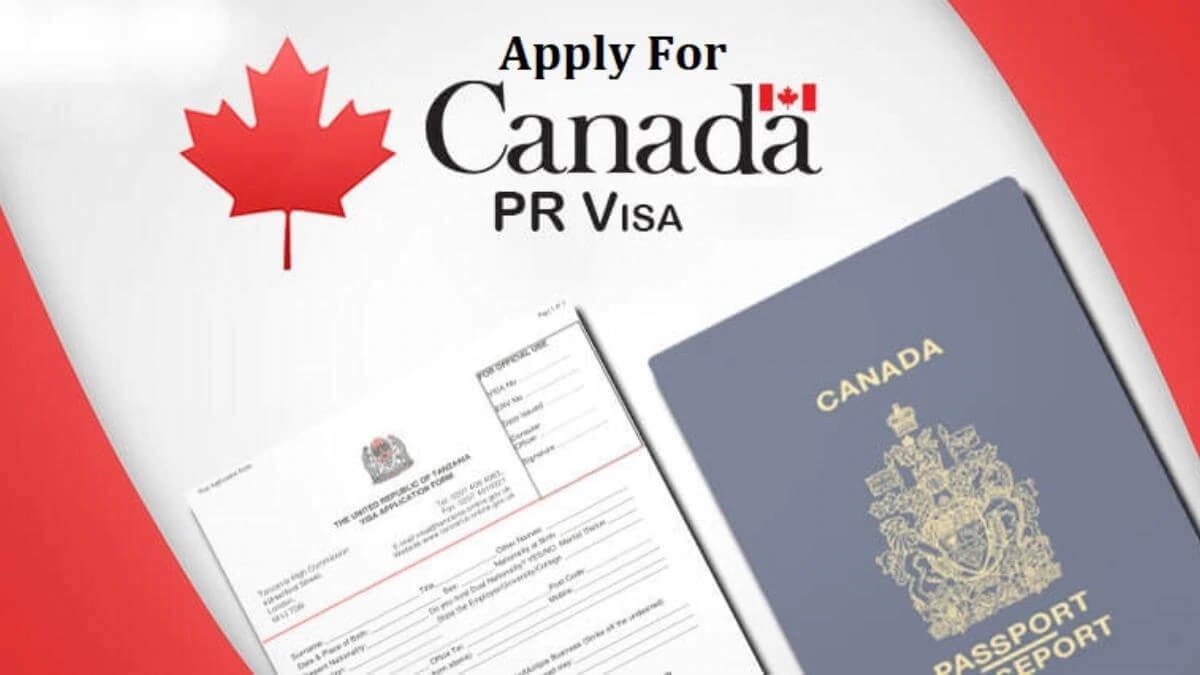 FASTEST IMMIGRATION PROGRAMS IN CANADA TO BECOME A PERMANENT RESIDENT 
Immigrate to Canada as a skilled worker
This immigration program was created by the Canadian government to attract skilled workers around the world. Under this program, eligible skilled workers are allowed to settle in Canada as permanent residents, with spouses and dependent children included.
Currently, Canada's skilled immigration is divided into 2 different programs: Canada's Express Entry (Federal skilled immigration), and Provincial Nominee Programs (Skilled immigration by Provincial nomination).
Find out how to immigrate to Canada through the Provincial Nominee Program:
 Immigrate to Canada as a Startup (Startup Visa)
The Startup Visa is an immigration program that attracts entrepreneurs with the potential to contribute to innovation and growth in the Canadian economy. Applicants and their families (spouse, children) will receive Canadian permanent residence, without being tied to the success of the startup project.
Find out about the Entrepreneur Immigration program at: https://minhle.ca/start-up-visa/
Immigrate to Canada as an international student
International students who graduate from college, university, and graduate programs will be able to stay and work in Canada for 1-3 years. After working for at least 1 year, international students are allowed to apply for permanent residence in Canada under the employment category. The Canadian immigration program to study in the Province is much easier than the Federal immigration programs.
International students who want to apply for Canadian permanent residence under the provincial program must meet the following conditions: complete a full-time course in the province applying for immigration; have full-time employment in that province; and be certified with legal documents.
FREQUENTLY ASKED QUESTIONS ABOUT CANADIAN PERMANENT RESIDENCE
What is the difference between a Canadian permanent resident, and a US permanent resident?
Permanent residency in both Canada and the US come with certain conditions. In particular, there are some differences between the two types of Permanent Residents:
US citizens need to go through Permanent Resident to prove and protect their rights. In particular, holders of US Permanent Residents must always carry the card with them to present whenever required by the authorities. In other words, a US Permanent Resident is a requirement to enjoy social benefits.

For Canadian Permanent Residents, holders do not need to bring PR cards with them. Currently, there are very few cases where a Canadian permanent resident card is required. Obtaining Canadian permanent resident status is on a voluntary basis. 
Differences between the US and Canadian green cards
How long can a Permanent Resident return to the home country?
According to the regulations of the competent authorities, when having a Canadian green card, foreigners residing in this country are required to stay for at least 6 months per year. If you leave Canada for more than 6 months each year, you may be deprived of your green card rights. Therefore, up to 6 months is the answer to the question "How long can I return to my home country with a PR card?"
Can you lose your Permanent Resident status?
Yes. 
As mentioned above, you can lose your permanent resident status (PR) if you are not in Canada for at least 730 days within 5 years of obtaining permanent resident status. Additionally, you may also lose your Permanent Resident status if you: 
Pass the Citizenship test and become a Canadian citizen. 

Waiver of Permanent Resident Rights. Committing a serious crime (not only loss of PR but possible permanent deportation).
Difference between Canada's Permanent Residence and Citizenship
A permanent residence represents a permanent resident status in Canada. And Canadian Citizenship confirms you are a Canadian citizen. Thus, before becoming a citizen, that individual must become a permanent resident. 
Permanent residents can apply for Citizenship once certain residency requirements have been met. A Canadian permanent resident card needs to be maintained, and renewed after 5 years. Meanwhile, if you become a Canadian citizen, you no longer need to renew your citizenship.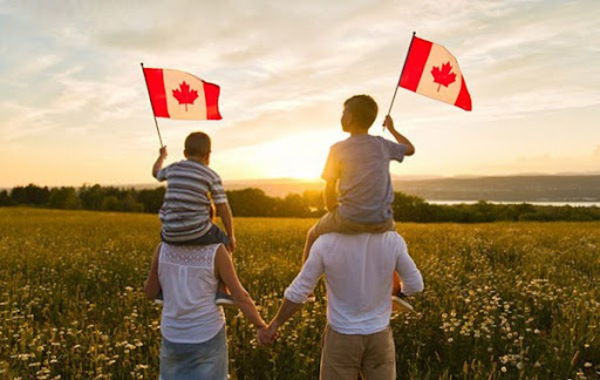 What is the difference between a Green Card and Canadian Citizenship?
Is it difficult to change from Permanent Resident to Citizenship?
Canadian Citizenship
A Canadian immigrant can apply for Citizenship when he or she has normally reside in Canada for at least 3 years as a permanent resident. 
Apply for Canadian Citizenship
To apply for Canadian Citizenship, you need to meet certain requirements. In addition, a Canadian Citizenship test may be required. 
Canadian Citizenship Ceremony
Once you become a Canadian citizen, you can participate in the Citizenship Ceremony to take the oath of Canadian citizenship.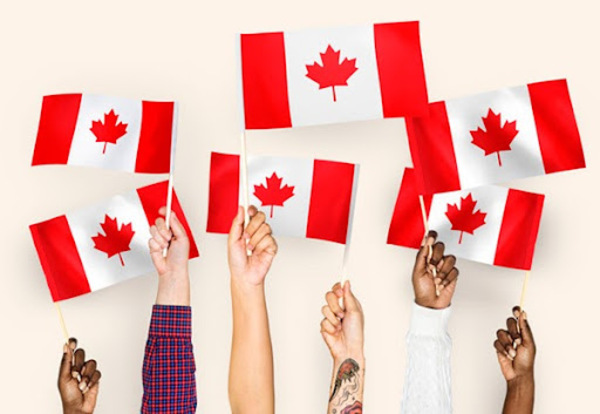 The process of upgrading your Green Card to Canadian Citizenship
Rights and responsibilities of a Canadian citizen
Once being a citizen in Canada, citizens will enjoy all the freedoms including:
Legal rights.

Equality.

Freedom of movement.

Rights of Aboriginal People.

Right of peaceful assembly.

Voting rights.

Freedom of thought.

Freedom of speech.

Freedom of religion.
At the same time, these rights also come with the following responsibilities:
Strictly comply with Canadian laws.

Freedom to express personal opinions but also respect the rights and freedoms of others.

Help people in the community through volunteering.

Protect the environment and preserve the common heritage.

Eliminate discrimination and injustice.
Dual Citizenship
The Government of Canada allows Dual Citizenship. You are not required to relinquish citizenship in the country of origin.
ACQUIRE CANADIAN PERMANENT RESIDENCE & WORK WITH PRESTIGE CONSULTING COMPANY
Le Immigration Group is a leading immigration consultant to help customers achieve Canadian Permanent Residence through many of the most attractive immigration programs up to date.
With more than 20 years of experience in immigration consulting, a deep understanding of Canadian law, and a legal counsel team with extensive knowledge of Immigration and Citizenship Law, we provide legal and immigration consulting services with the best results and costs.
If you decide to invest in Canadian Permanent Residence, Le Immigration Group will be investors' best choice to trust and work with.
Should you have any questions regarding the Canadian immigration programs and procedures, please feel free to contact us as below:
The Immigration Group
Address: Tầng 17, TNG Tower, 180-192 Nguyễn Công Trứ, P. Nguyễn Thái Bình, Quận 1, TP. Hồ Chí Minh.
Phone number: 0936-168-599.
Website: https://minhle.ca/
Le Immigration Group is proud to accompany you on your journey to live and work in Canada.