WHAT IS CANADA'S WORK PERMIT?


A Work Permit is a document certifying that a foreign worker is authorized to work in Canada.
CONDITIONS FOR A WORK PERMIT
To apply for a Work Permit, foreign workers or students studying in Canada need to meet the following conditions:
For foreign workers
The basic documents needed for candidates to apply for a Canada's Work Permit:
Job offer letter.

Labor contract.

A copy of the LMIA.

LMIA number.
LMIA

(Labour Market Impact Assessment) is a document that allows a Canadian employer to legally hire a foreign worker.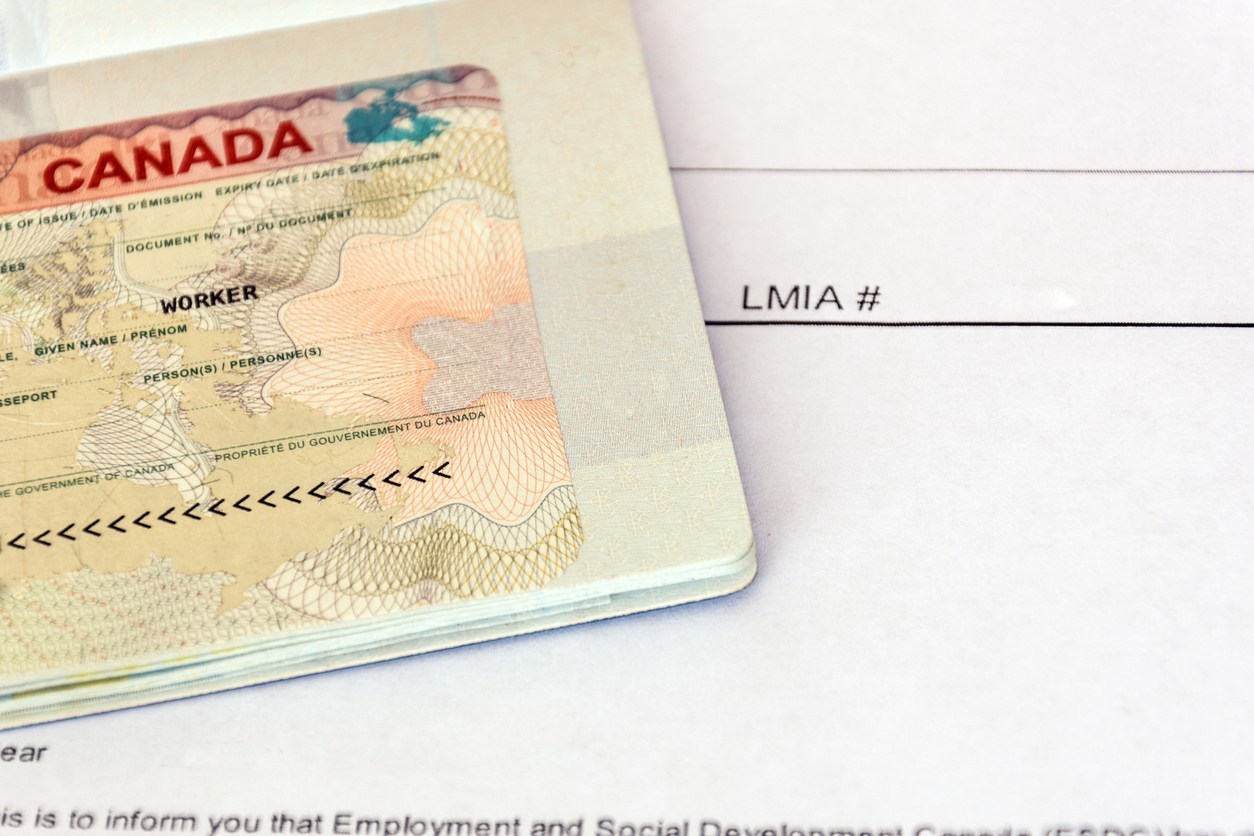 In essence, this is a document assessing the impact of hiring foreign workers on the domestic labor resources.
A positive LMIA will show the need to hire foreign workers for a given job, for which there is no available Canadian worker or permanent resident at that time.
The employer will apply for the LMIA application and if the result is Positive, the worker can apply for a Work Permit in Canada.
Steps to apply for a Canada's Work Permit:
Typically, applying for a Canada's Work Permit is a two-step process:
Step 1
In most cases, the first step to obtaining a Canada's Work Permit is to apply for a Labor Market Impact Assessment (LMIA) from Employment and Social Development Canada (ESDC). Typically, a Canadian employer must make recruitment efforts in the country, and demonstrate that there are no Canadian permanent residents or citizens qualified for current position.
Step 2
After having a positive LMIA, the candidate can apply for a Work Permit.
The work permit is exclusive to the employer, unless the worker has an open work permit. If a worker wants to change employers, they must obtain a new Work Permit before undertaking another job in Canada. Note : Canada's work permit also has validity.
For international students in Canada
Unlike workers, international students in Canada have many options regarding Work Permit. For each option, the conditions will be different. As follows:
This type of work permit is included with the study permit. With this, international students will be able to work off-campus for a maximum of 20 hours/week and full-time while on vacation.
This type of permit is issued to students studying in Canada in which an internship is included in the study program (this internship cannot make up more than 50% of the study program).
The work permit for study only allows students to work within the framework of the study program, not to work outside.
Post Graduation Work Permit  
This Work Permit is for international students with stricter conditions than the two mentioned above. Conditions are as follows:
Attended a university/college in Canada with a full-time studying program, and have completed this study for at least 8 months.

Completed all subjects in the studying program.

Qualified to graduate or receive a degree.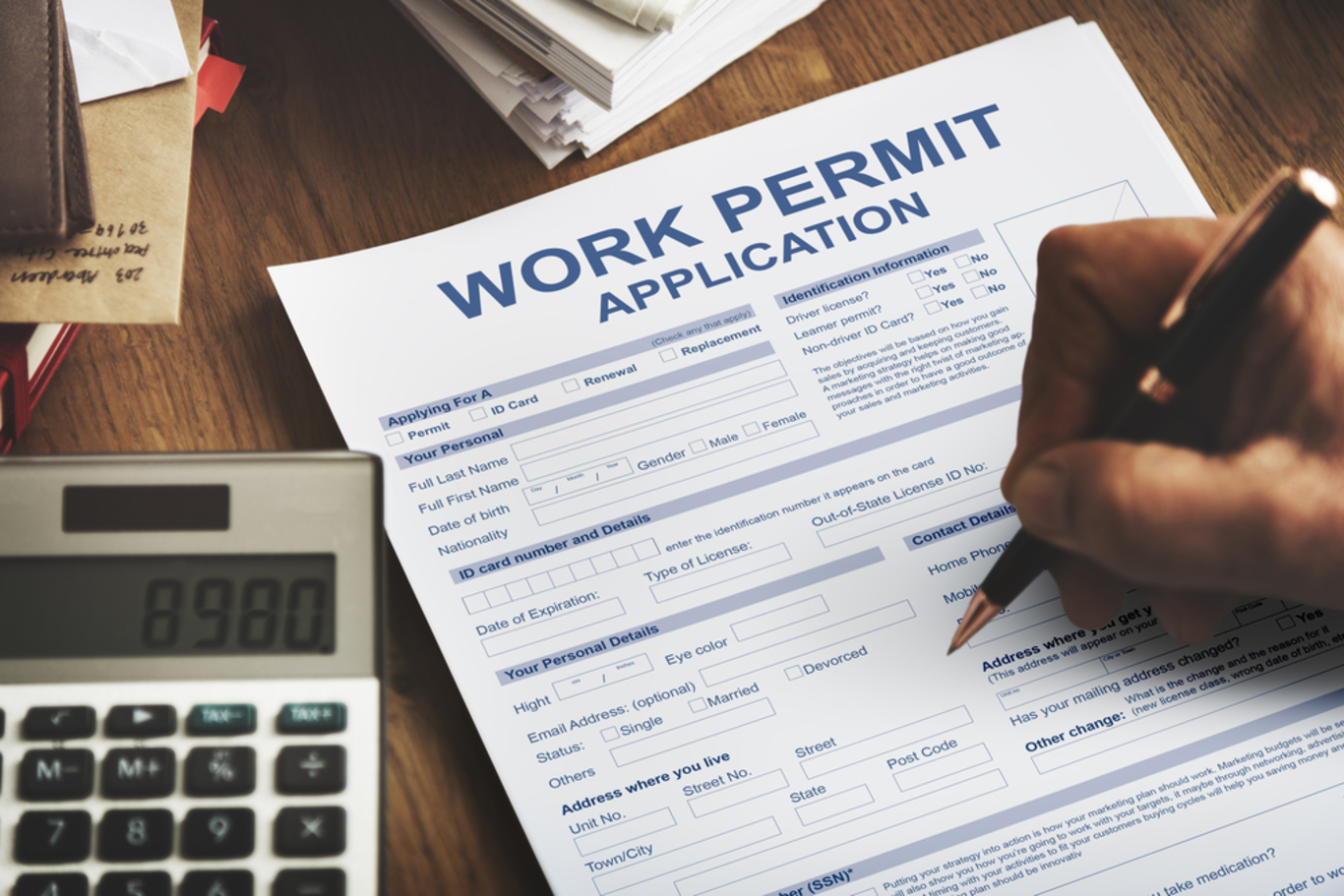 WHAT IS OPEN WORK PERMIT?
This type of work permit is different from others, as it does not designate a specific job or employer. It allows its holder to work for any Canadian employer with many possibiliies. 
An open work permit does not require the applicant to have a job offer, or a positive Labor Market Impact Assessment (LMIA).
Under Canadian immigration regulations, an Open Work Permit can be applied to:
Spouses or common-law partners of some temporary foreign workers in occupation classification of 0, A or B, according to the National Occupational Classification (NOC).

The spouse or common-law partner of a foreign student engaged in full-time study.

An international student who has recently graduated from a Canadian post-secondary institution.
FREE FROM WORK PERMIT CASES:
If you fall into one of the following cases, you are not required to have a Work Permit:
Foreign representatives.

Family members of foreign representatives.

Athletes and team members.

Performers.

News reporter, media team.

Community speaker.

Conference organizer.

People who come to Canada for economic purposes but do not participate in the labor market.

Priest.

Referees and similar officials.

Testers and evaluators.

Expert witness or investigator.

Foreign government officials.

Student health care.

Civil aviation inspector.

Airplane Crew.

Aviation incident or accident inspector.

Jobs on campus.

Military.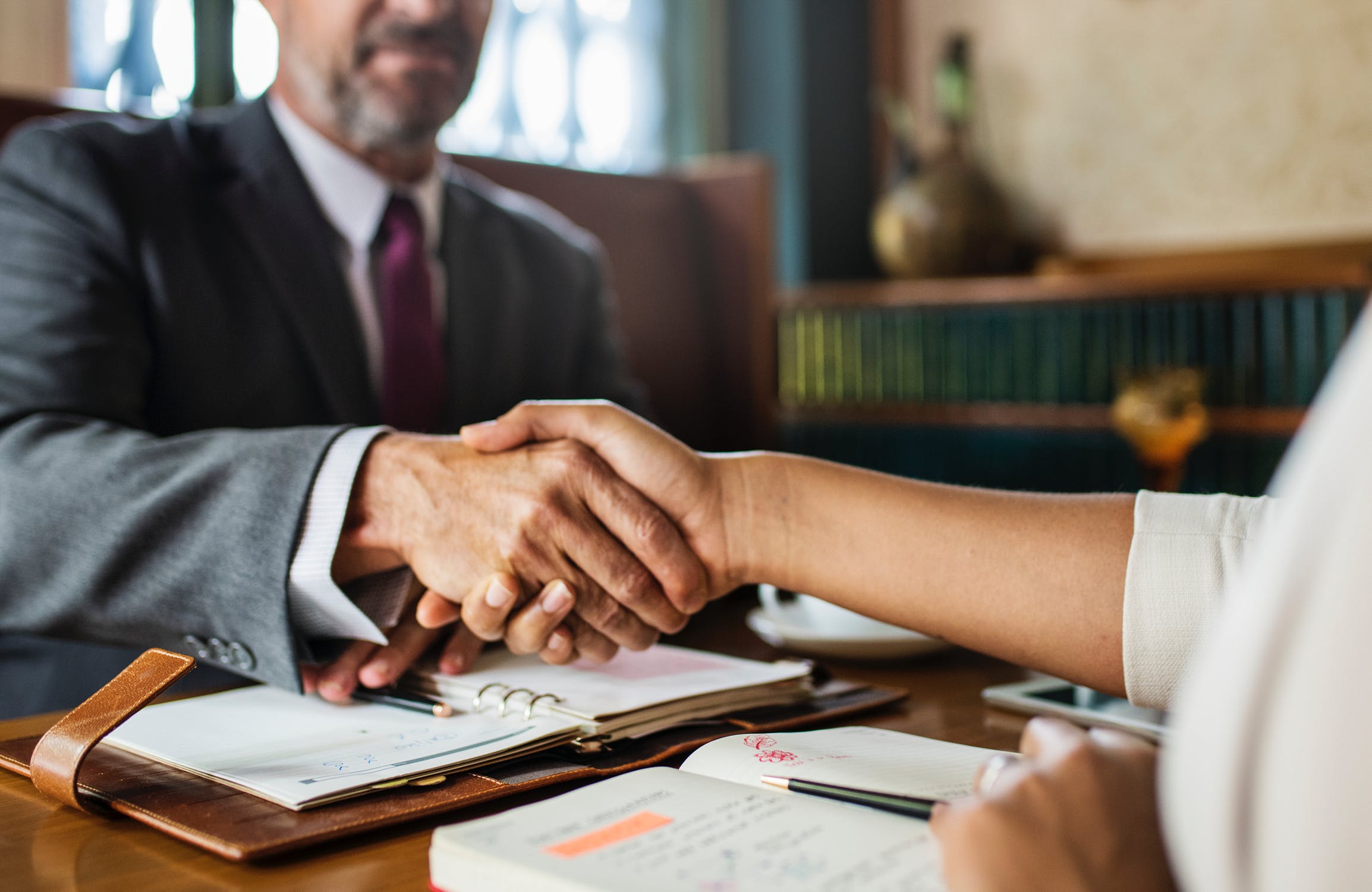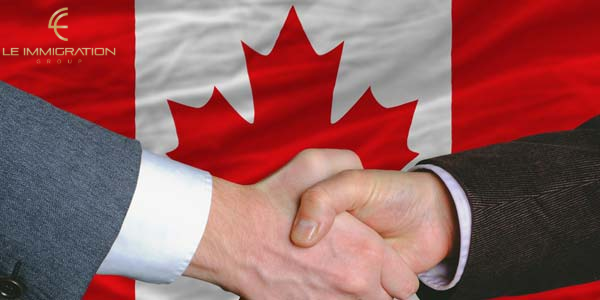 BENEFITS OF OWNING WORK PERMIT IN CANADA
First of all, when you own a Work Permit in Canada, you have officially become a legal worker of this country. This means you are free to work in regulated professions and get maximum protection from the Government of Canada. Specifically:
Enjoy comprehensive social benefits.

Enjoy benefits without tax and get a shopping tax refund if you have a low income.

Get full benefits if you have small children.
In particular, owning a Work Permit is a solid foundation for you to settle down in Canada, which was rated the most worth living country by the United Nations.
PROGRAMS TO QUICKLY ACQUIRE WORK PERMIT
Owning a Work Permit brings a lot of benefits to foreign workers. Therefore, this type of document is always of special interest to those who want to live and work in Canada.
Currently, there are many different ways you can apply for a Canadian Work Permit. One of them is to join the Canadian immigration program by investment or skilled workers such as:
These are programs designed to attract entrepreneurs and skilled workers to Canada to work (or create jobs for Canadians). At the same time, when you register for the program at a reputable Canadian immigration consulting company, you will receive comprehensive support, including applying for a Work Permit. This will help you save time and have a higher chance of success.
BENEFITS OF LE IMMIGRATION'S SUPPORT FOR WORK PERMIT APPLICATION IN CANADA
A Work Permit is considered a "passport" for immigrants to legally work in Canada. Le Immigration Group is a leading immigration consultant to help clients get Work permits through many immigration programs. After receiving the Work Permit, customers will have the opportunity to get Permanent Residence and live permanently in Canada with their family.
With more than 20 years of experience in immigration consulting, a deep understanding of Canadian law, and a team of legal counsel with extensive knowledge of Immigration and Citizenship Law, we provide legal services for Canada immigration with the best results and competitive costs.
If you decide to invest in Canada immigration, then Le Immigration Group will be the best choice for investors to trust and work with.
If you have any questions regarding Canada immigration, documents and procedures, under Work Permit or Start-Up, please feel free to contact us as below:
Le Immigration Group
Address: Tầng 17, TNG Tower, 180-192 Nguyễn Công Trứ, P. Nguyễn Thái Bình, Quận 1, TP. Hồ Chí Minh.
Phone number: 0936-168-599.
Website: https://minhle.ca/
Le Immigration Group is pleased to accompany you on the path to realising your dream of living in Canada.