LE IMMIGRATION GROUP
LE IMMIGRATION GROUP – Dịch vụ tư vấn lưu trú Canada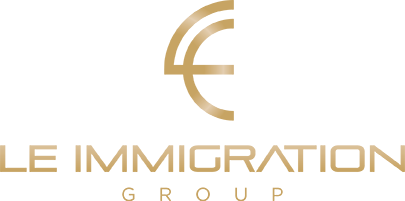 We have more than 22 years of experience working in immigration consulting, along with a thorough and comprehensive understandings of Canadian and International Laws. Le Immigration Group has found the answers to countless complex immigration problems. We have successfully helped thousands of clients set foot in Canada, and live their dreams.
We can legally represent your case as a member of the ICCRC. Le Immigration Group are authorized to work directly with the Department of Immigration and Canadian Government, to help processing your application fast and efficiently.
Founded and managed by Licensed Immigration Practitioner living and working in Canada, Le Immigration is a professional Canadian immigration consulting company. We are confident to provide immigration solutions that suit your needs, to help you and your family settle down in this peaceful and wonderful country of Canada.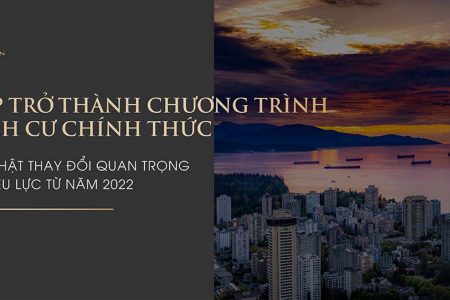 Events, News
AIP becomes official immigration program: Important changes from 2022
From February 1, 2022, the Atlantic Immigration Program AIP becomes the official and permanent programThe AIPP (Atlantic Immigration Pilot [...]

OUR CLIENTS' TESTIMONIALS
It took 13 months for Canada's Green Card, but it was well worth the wait! Your team really did a good job. I feel very confident when trusting your company to help me move to Canada. And you have delivered what was expected.

My application was processed quickly. The dedicated staff helped me a lot in completing my application profile, especially my language skills. I can't thank you enough, Le Immigration.

I have been very busy settling into my new life in Canada, and now I have the time to write to you. I wish Le Immigration all success, and will be the No. 1 immigration consulting company in Canada.

I wish you all good health, joy, and success in life!
It took nearly two years for me to finally get my green card, but I am extremely satisfied with my decision to entrust my most important life decision to Le Immigration. Le Immigration helped me to find the most suitable immigration program and quickly completed all the required documents.

Besides, the experienced staff helped me contact the Canadian government to complete the approval process in accordance with the signed contract.

With such dedication and professionalism, I hope Le Immigration will always be a strong leader in Canada's immigration consulting. I wish you all success and sustainable development in the future.

Best regards!
My immigration journey was not so easy before. That's why I felt so lucky to have your dedicated support and professional manner, Le Immigration.

Last year, there were times I felt like giving up my dream of living in Canada. But you not only gave me hope, but also the confidence in myself to pass all the difficult interviews and the nervousness. And when received the approval result, I bursted into tears of joy.

Thank you all. Thank you, Le Immigration!
When I held the PR card, I felt an undescribable happiness. Being in Canada now, I am grateful to Le Immigration and to those who helped me receive the PR Card under the Express Entry program.

Ever since the first meeting, I have been confident that Le Immigration will help me get my PR. And without hesitation, I signed the contract right after that. From the early phase of document preparation until receiving my PR, it took only 3 months. It was really fast and emotional on my side. The lawyer team was very professional, patient, and quick in preparing my application.

Once again, thank you, Le Immigration!
On behalf of my family, I deeply appreciate and express my gratitude to Le Immigartion for your enthusiastic guidance and advice to help my family during the past 2 years.

All 4 of our family members have received Canada's permanent residence. We are truly satisfied and happy, always believe in the services of the company and And specially in Ms. Le Minh Chau.
I would like to say thank you to Ms. Minh Le and the team at Le Immigration who helped me all the time during the application process. Everyone was very dedicated, professional, and timely during that time.

I hope Le Immigration will always be successful and become a trustworthy company for anyone who shares the Canada Immigration Dream.