Latest updates on Canada's Immigration Law 2021
Admin
Immigrating to Canada is a dream for many people around the world. To be able to become a permanent resident legally and quickly in this beautiful country, you need to understand the programs announced by the government of Canada. So, what changes will be made to Canadian immigration law in 2021? How does it affect people who intend to immigrate to Canada? Check out the article below from Le Immigration for more details.
What changes will be made to Canadian immigration law in 2021?
From 2020, Immigration Canada has set a goal of processing more than 350,000 applications per year to improve the aging population and attract talent. Therefore, Canadian immigration laws are increasingly liberal to create conditions that attract workers to work and live in this country.
However, "open" does not mean "easy" in terms of immigration conditions. Each immigration program in Canada has its own criteria. Applicants who want to immigrate to this country need to meet all the conditions that the program requires.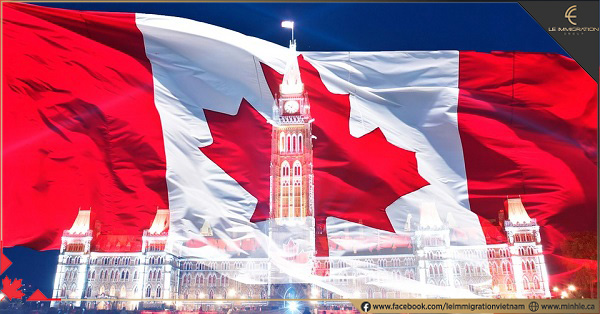 Canada's new immigration law
For provincial entrepreneurs
You must have a minimum of 2 years of experience directly managing or operating a business in which you hold at least 25% of the shares. In addition, you need to prove the total asset value of 300,000 to 800,000 CAD depending on the conditions of each province in which you register for settlement. In addition, to be able to become a Canadian permanent resident under this stream, you need to meet the legal requirements, health requirements, and score enough on the federal entrepreneur scale.
For federal investors
This program is for entrepreneurs with senior management experience and a minimum net worth of 1,600,000 CAD and the ability to invest at least 800,000 CAD into the national economy. In addition, you also need to demonstrate valid business activity for 2 years out of the last 5 years.
For highly skilled migrants
To participate in the program, you must be a highly qualified person in one of the 347 occupations listed under the national occupational system. English proficiency of at least IELTS 6.0 for all 4 skills of listening, speaking, reading, and writing. Or a minimum French level of 206 points for reading, 248 points for listening, and 309 points for two skills of speaking and writing. In addition, your certificate must be assessed by four Canadian agencies.
For international students
If you have completed your study abroad program in Canada and wish to work and live in this country, you must meet the following basic requirements: a university degree or higher, and be aged 20 to 35 years old. iELTS score of at least 6.0. In addition, the total score of the application for approval reached 67 points according to the following criteria:
Education level: up to 25 points.

Specialized language: maximum of 24 points.

Experience: up to 21 points.

Age: up to 19 points.

Integration ability: up to 10 points.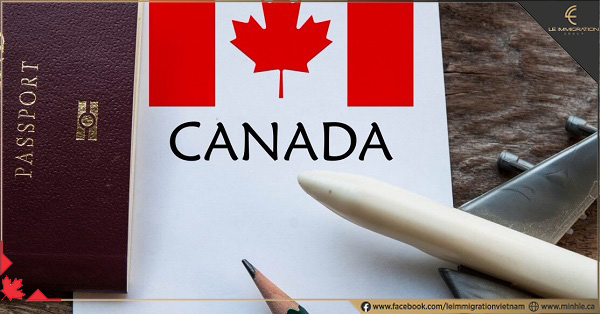 To immigrate to Canada, you need to meet many criteria.
Cases banned from entering Canada in 2021
Canada's immigration laws are quite open, but anyone must go through a careful review process to receive approval from Immigration Department officers. Therefore, cases of being banned from entering Canada will have clear reasons. In other words, a person is banned from entering Canada if they have seriously negative issues. What exactly are those?
Security reasons
Directly engaged in or involved in conduct that is anti-Canada or contrary to its interests.
Participating in or instigating the overthrow of a democratic government, institution, or process in Canada.
Involved in terrorism
Get involved in acts of violence that could endanger the safety or lives of people living in Canada.
Violation of human rights and international law
Committing crimes related to human rights and international law outside of Canada.
Is a senior official in a government agency that is or has been involved in terrorism or systematic violations of human rights.
Be a person from an embargoed country (other than a permanent resident).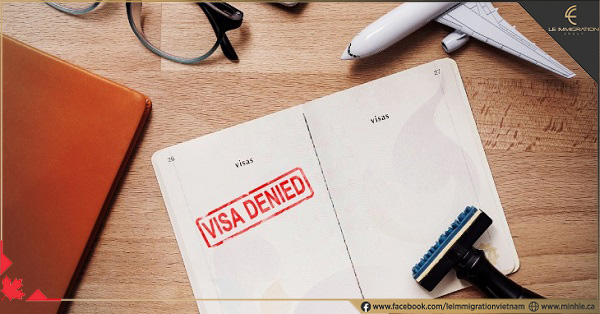 Cases where entry is prohibited under Canadian Immigration Law
Serious crime
Committing the crime in the territory of Canada with the highest penalty, or being sentenced from 6 months to 10 years.
Committing the crime in other countries but having the same crime in Canada, the maximum penalty is imprisonment for a minimum of 10 years, or a prison sentence of at least 6 months.
Note: Acts such as drunk driving or using drugs are considered serious crimes in Canada.
Health problems
According to the Government of Canada regulations, you will be refused entry if you have the following health conditions:
Causing harm to public health, such as contracting infectious diseases capable of spreading to the population.

Causing harm to the safety of the community, such as diseases related to behavioral disorders or neurological diseases that lead to violence or endanger others.
In addition to the 4 main reasons we listed above, you may be banned from entering Canada if you fall into the following cases: Financial inadequacy, fraud in declarations, and possibly harm to society. 
Summary
Above is information about Canada's Immigration Law 2021 that Le Immigration wants to share with you. There are no "shortcuts" to help you settle in Canada. So, join a suitable immigration program with the support of Le Immigration Group. Our team of immigration attorneys has enough experience, and a comprehensive understanding of Canadian and international laws, to provide the best support for you on your way to Canada.
If you cannot find the right immigration program for you, contact Le Immigration Group immediately to receive detailed advice and support from us. 
Le Immigration Group
Office:

277–279 Ly Tu Trong, Ben Thanh Ward, District 1, Ho Chi Minh City.

Phone number:

0937 168 599