Prime Minister Justin Trudeau Announced Canada's Immigration Policy in 2022
Admin
On December 17, 2021, Canadian Prime Minister Justin Trudeau sent a letter to Immigration Minister Sean Fraser addressing Canada's immigration policy and direction during his time in office.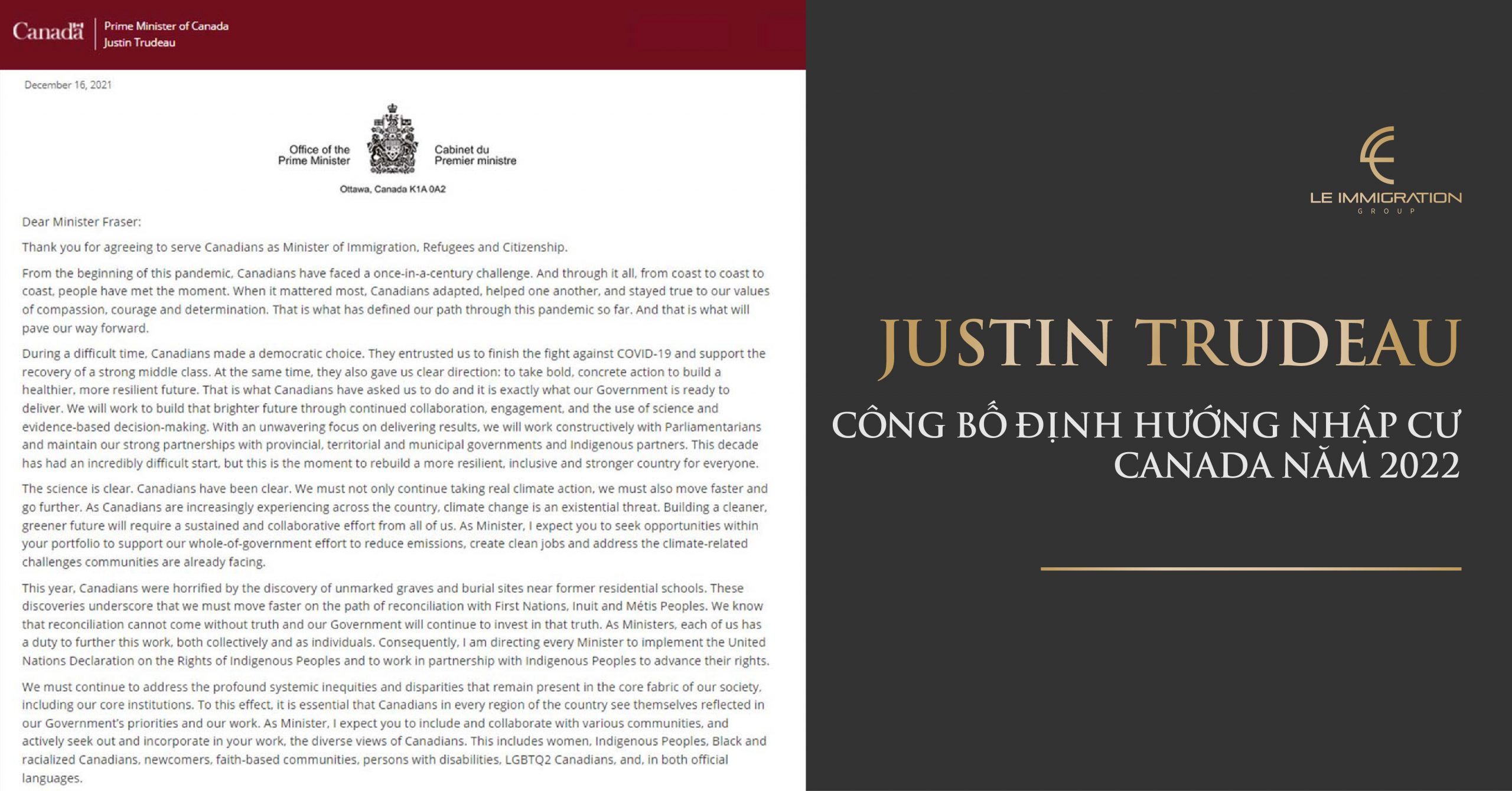 In the letter, the Prime Minister emphasized the great role of immigrants in economic recovery after the Covid-19 Pandemic and asked the Immigration Minister to make the following commitments:
Continue to promote and attract immigrants to Canada to recover the Canadian economy as outlined in the immigration plan for 2021-2023 (1.2 million immigrants)

Reduce application processing time, including giving clear reasons for the delay in processing applications that have been affected by the pandemic.

Promote family reunification and grant temporary residency status to sponsored persons (spouse and children) while waiting for PR processing.

Free of charge to process citizenship applications for those who have PR with qualified conditions.

Working with the Minister of Employment, Workforce Development and Disability Inclusion of Canada, to create a Trusted Employer system for companies in Canada recruiting foreign workers and simplify the process of renewing, ensure the approval process in 2 weeks, and create a hotline number for employers to contact quickly. Continue to work with provinces to improve recognition of foreign certificates and qualifications.

Build and strengthen existing pilot programs to support legalization of residency status for undocumented workers but have contributed to the community in Canada.

Continue to work with Quebec to support French-speaking Quebec immigration programs, and to deliver ambitious strategies for the French-speaking immigrants all over Canada.

Expand permanent residency programs for international students and temporary workers in Canada through the Express Entry.

Launched a refugee pilot program called The Economic Mobility Pathways Pilot, working with employers and communities across Canada to welcome 2,000 skilled refugees to fill Labor shortages in high-demand sectors including health care.

Ensure Canada immigration programs have the capacity to support small and medium-sized communities where immigrants are needed for regional and community economic development. This will include expanding the RNIP pilot program, the Municipal Nominee Program, and ensuring the Atlantic Pilot Program (AIPP) goes mainstream.

In addition, the Prime Minister also called for addressing the social inequalities and disparities that still exist in Canadian society. Connecting communities and ethnic groups to preserve and develop the cultural diversity of Canadians are also addressed.
Immigration Policy in 2022 – Analysis and Reviews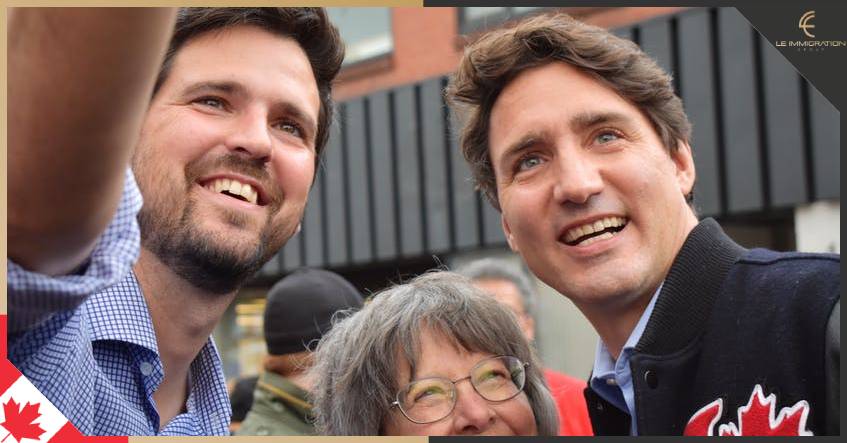 Prime Minister Justin Trudeau and Immigration Minister Sean Fraser
With the above commitments, we can affirm that Canada will reach the target of 1.2 million immigrants in 3 years from 2021-2023, focusing on international students and skilled workers inside and outside of Canada to achieve economic growth, and abundant human resources to develop communities.
Here are policies for Vietnamese people who are interested in a Canadian green card in 2022 as reviewed by Le Immigration:
Source: https://pm.gc.ca/en/mandate-letters/2021/12/16/minister-immigration-refugees-and-citizenship-mandate-letter 
Should you have any questions about Canadian immigration documents and procedures, please contact us at the following information:
The Immigration Group
Address:

  277-279, Ly Tu Trong, Ben Thanh Ward, District 1, HCMC.

Phone number:

  0937-168-599.

Website:

https://minhle.ca/
Le Immigration Group is pleased to accompany you on the path to realizing your dream of living in Canada with the whole family.