Life in Canada: Does it meet the Vietnamese's expectation?
Admin
In recent years, Canada is attracting a lot of Vietnamese people to immigrate and live here because of economic development and public welfare. Therefore, people always wonder about how good the life of Vietnamese people is in Canada. 
To explore the Vietnamese people's life in Canada, let's find out with Le Immiration in the following article! 
What are the benefits of Vietnamese life in Canada?
Canada's economy is growing, and Job opportunities are high
Canada is one of the richest countries in the world with an annual GDP of more than 1,400 thousand US dollars. The income per capita of Canadians is more than 40,000 USD/year, quite high compared to other developed countries. 
Canada has an aging population and a shortage of young human resources. Therefore, the Canadian government is very open to immigration policy for foreigners to live and contribute to the country's economic development.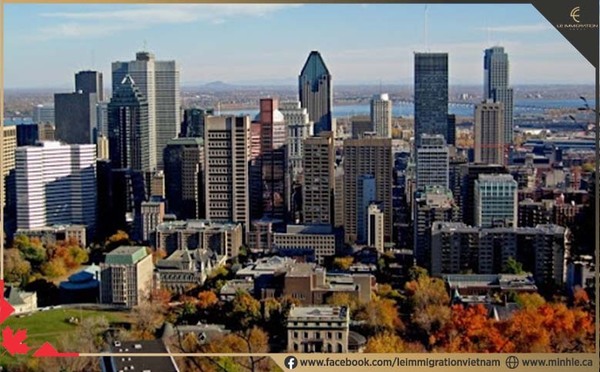 The Vietnamese community in Canada enjoys many economic benefits of a developed country.
The Vietnamese community in Canada is often concentrated in large and densely populated cities because of higher job opportunities. Typically, Canadian international students can legally work 20 hours/week and have a lot of opportunities to find a job in Canada after graduation, with many open immigration policies.
Having strong economic potential, Canada is the perfect choice for those who are looking for growth opportunities and want a modern, prosperous life. 
Canada is voted as one of the 3 best places to live in the world by the United Nations each year. The Canadian government has built an extremely good social welfare system to ensure quality life for people of all ages and backgrounds.
With that being said, the life of Vietnamese people in Canada is more favorable as they received a lot of support from social benefits, such as subsidized housing, free tuition and public healthcare.
Specifically, Canadian Vietnamese people who have a PR, or Canadian citizen card, also receive many benefits as Canadian citizens born here.
Quality education
The quality of education in Canada is extremely superior like the US, UK, Australia, etc. However, Canada has the advantage of cheaper tuition fees than the US and UK, because of the lower value CAD currency.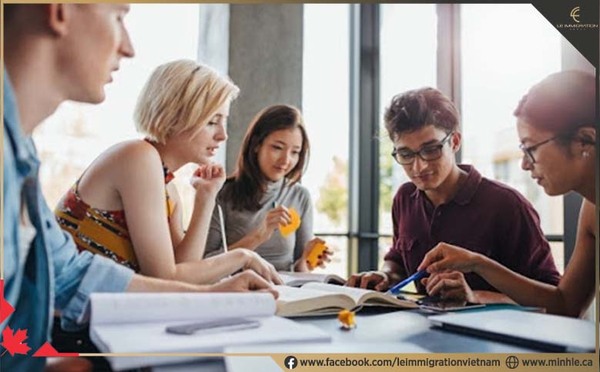 Canadians have a world class education system 
Moreover, Vietnamese people in Canada who have a PR, or a Canadian citizen card, will only pay the same tuition fees as Canadians at Colleges and Universities. The life of Vietnamese people in Canada is also less of a financial burden when their children born here will be free of tuition fees until the end of 12th grade, along with many other subsidies.
Canadians are friendly
Different countries will have different cultures and traditions that sometimes make immigrants face difficulties and culture shock. However, Canadians are considered very friendly, sociable, and open to other cultures. 
Whether in working, school, or medical environments, Vietnamese people living in Canada are always respected and welcomed warmly, happily. 
Modern and Free medical system 
Vietnamese people do not have to worry much about their medical problems because Canada has the most modern medical system in the world. What's more, Canada offers free health care for the entire population.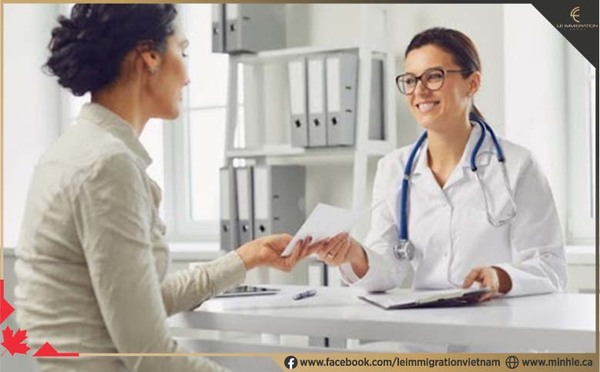 The medical facilities are modern, and the medical team in Canada is highly qualified.
Even the most important medical care such as GP consultations, tests and surgery are included in the free benefit package for all Canadians.
A country with many beautiful landscapes
Canada is a peaceful country and possesses a lot of poetic and majestic natural scenery. The autumn with red maple leaves is what always fascinates people. Or you can't help being surprised when visiting the majestic Niagara Falls, and catching sunrise on the snowy Kananaskis mountains.
The natural scenery in Canada is mesmerising.
Having beautiful natural scenes, impressive landscapes that change all year round with the seasons and places, surely encourage Vietnamese people to travel to explore the country.
The Vietnamese community in Canada is close 
According to current statistics, the Vietnamese community in Canada has more than 300,000 people and has formed a community of cultural exchange and preservation of Vietnamese traditions in Canada.
With many meaningful cultural activities in the Canadian Vietnamese community, generations of Vietnamese born in Canada still know their mother tongue and maintain the traditions of the Vietnamese. 
Moreover, the community also creates many meeting activities for Vietnamese expatriates who are missing their homeland, to bond and support each other when needed.
Difficulties faced by Vietnamese in Canada
Quite harsh Winter
Vietnamese people who are used to living in hot climates all year round will find it extremely difficult to experience harsh winters in Canada. The cold peak of the Canadian winter can drop to -40 degrees.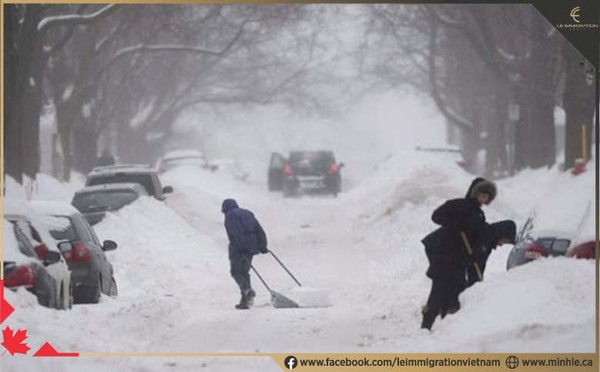 Canadian winters are full of white snow and low temperatures, which can drop to -40 degrees Celsius.
However, in western regions of Canada such as British Columbia, Vancouver, Victoria, etc. there is milder and more adaptable climate. And winters are not as cold as the northern regions of Canada. In the remaining seasons like spring, summer, and autumn: the climate is relatively pleasant for the Vietnamese to live in Canada.
Language
Indigenous people of Canada speak English as their primary language. If you use English fluently, you will not face any language barriers when coming to Canada to study, work and settle. However, if you want to live in Montreal, Quebec, having a good French capacity is a huge advantage as people in this area speak French as the main language.
Job qualification
For workers with a bachelor's or master's degree, when first immigrate to Canada it can be difficult to find a job that perfectly fits their expertise and qualifications. 
For high paying jobs you have to compete with natives regarding foreign languages and Canadian working experience.
However, if you have prepared the necessary skills for the job before immigrating to Canada, the career path will become easier very soon.
Which types of jobs can Vietnamese do in Canada?
The frequently asked question for Vietnamese is what to do for a living in Canada. According to statistics, Vietnamese people in Canada work in many occupations and fields:
40% of Vietnamese in Canada work in factories and factories.

25% own their own nail salon, food business, food shop…

15% are professional skilled workers and managers. 

15% are entrepreneurs starting businesses.

5% are working in offices.
Finding a job in Canada that meets your expectations is not easy due to language and cultural barriers. However, the opportunity to work in Canada is always open to those who strive for life and develop a sense of purpose to achieve what they always want.
Provinces and cities in Canada where many Vietnamese people live
Ontario
Ontario is one of the provinces chosen by many Vietnamese to live nowadays because it is the center of Canada's socio-economic activities.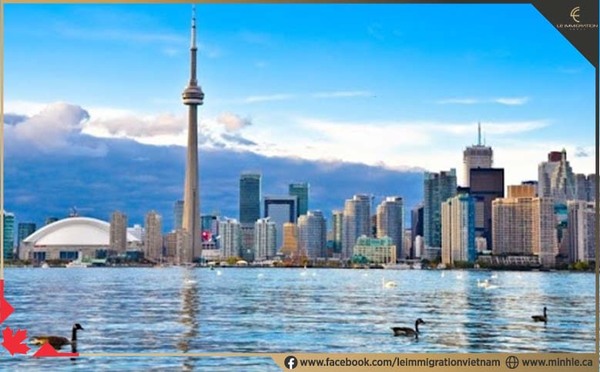 Ontario is considered the leading economic center of Canada
Ontario's economy prospers with a key industry in the production of automobiles, machinery, equipment and components. Famous car brands such as Ford or Honda are produced in this province.
Ontario also features key industries such as metal, mineral mining, and hydroelectricity. The Vietnamese community in Ontario mainly works as professional skilled workers or works in factories of the above key industries in Ontario.
British Columbia
Located in the west of Canada, British Columbia is a province with an extremely bustling pace of life and is one of the main economic pillars of Canada.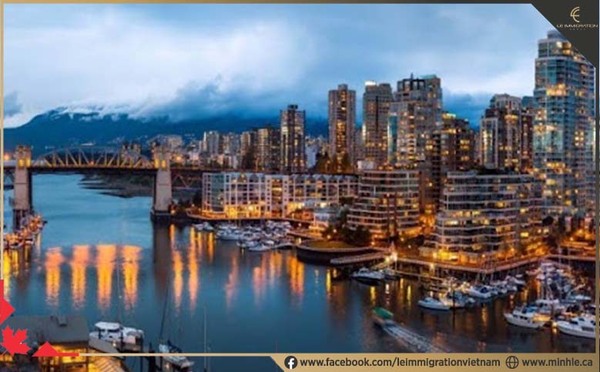 The Vietnamese community in Canada voted British Columbia as one of the most ideal places to live.
British Columbia's economic strengths are concentrated in finance, insurance, real estate, and corporate management. In addition, the film industry in BC has grown tremendously, the same as Hollywood in North America. 
The province has 206,023 large companies creating an abundant job market to help international graduates and qualified workers to easily apply for jobs in many strong sectors of the province. 
Quebec
Quebec is often mentioned as the center of Canadian industry, with key sectors such as space, aviation, technology, electronics, etc., which bring many job opportunities for higher skilled Vietnamese workers.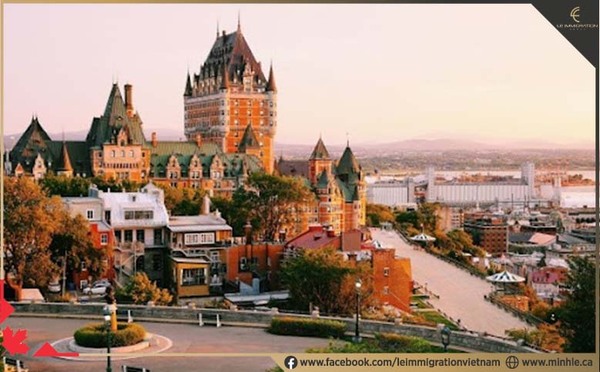 Quebec City has a peaceful landscape and is full of poetic, classic touches.
On the other hand, the Vietnamese community in Canada chooses to live in Quebec for its mild climate and the 4 distinct weather seasons, without having to suffer from harsh winters like the northern provinces of Canada.
City of Toronto
Toronto is considered as one of the financial capitals of Canada with the strong development of financial groups, banks, and international securities companies. Along with the prosperous development, Toronto is also ranked No.1 in terms of extremely high quality urban life.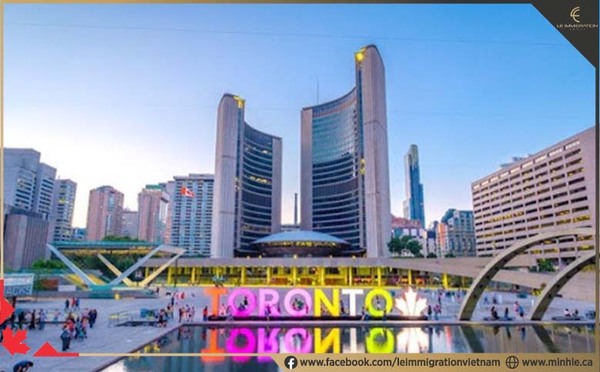 Toronto is an extremely busy urban area and has many strong economic pillars.
The city of Toronto is developed extremely fast and attracts highly skilled human resources. Therefore, job opportunities in Toronto are always open to international students after graduation or highly qualified Vietnamese workers who can meet the job standards.
City of Vancouver
Vancouver is the sunniest city compared to other areas of Canada, and is very popular with Vietnamese people in Canada, due to its similarities to the Vietnamese climate in summer. Vancouver's winters are also the least cold compared to other Canadian provinces.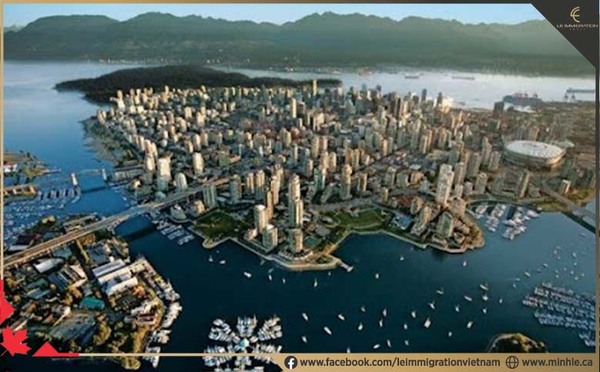 Port city of Vancouver, Canada.
What's more, Vancouver is known as Canada's busiest port city and focuses on key economic sectors such as commodity export, information technology, entertainment industry, etc., thus creating a lot of employment opportunities for highly qualified workers.
With an ideal living environment and many development opportunities, Vancouver has always been a destination for highly educated Vietnamese and businessmen, who want to settle down and live here. 
Potential immigration programs for Vietnamese in Canada
In order to promote economic growth for the country, Canada has opened its doors to welcome people from many countries, including Vietnam, with extremely attractive immigration policies that you simply cannot ignore.
Immigrate to Canada as an international student
With an attractive immigration policy and world-class education, Canada is currently the first choice for international students wishing to live in Canada. 
After graduating from college and graduate programs in Canada, international students can stay in this country to work for 1-3 years. After a fixed working period of about 6 months, international students can apply for permanent residence for working. Popular immigration programs that international students can look into are: Express Entry, Atlantic Immigration Pilot Program (AIPP),…
Immigrate to Canada by investment
The immigration program by investment, also known as Canada's entrepreneur immigration, is mainly aimed at business owners or investors who are interested in living and developing their business in Canada, the Land of Maple Leaves.
Currently, the Canadian investment program for Vietnamese people is divided into two main categories: 
Federal Entrepreneur Immigration Program –

Start-up Visa

Entrepreneurial immigration program by province. 
Accordingly, the Federal Entrepreneur Program will be operated by the Federal government allowing investors and entrepreneurs to set up businesses anywhere in Canada. In contrast, for the Provincial Entrepreneurial Programs, the province will only allow business candidates to open a business in a specific province. 
Currently, Vietnamese entrepreneurs tend to invest in the Federal program – Start-up Visa due to flexible conditions and quick application processing time. The highlight of the program is that applicants can receive PR all together with their family members, and have the right to live anywhere in Canada. 
Immigrate to Canada as a skilled worker
Immigrating to Canada under Skilled Worker immigration, there are many attractive programs with many beneficial policies for the skilled workers, or people with high education and English or French proficiency.
This Immigration program is divided into 2 categories:
Express Entry

to the Federal Skilled Worker Immgration.

Immigrate to Canada under the Provincial Skilled Worker Stream – Provincial Nominee Program –

PNP
Currently, the Express Entry program will be suitable for international students in Canada because the candidate has had experience of studying and working in the Land of Maple Leaf. This helps increase the success rate when candidates apply to the Express Entry.
For skilled immigrants outside of Canada, the Provincial Nominee Program (PNP) will be the optimal choice.
The PNP has a long list of Provincial Nominee programs tailored to each candidate's needs and abilities. The common point of these programs is that applicants must commit to living in the province for a minimum of 2 years (depending on the policy of each state).
The most prominent PNPs programs today:
OINP

– Ontario Provincial Nominee  Program.

SINP

– Saskatchewan Provincial Nominee Program.

AIPP

– Atlantic Immigrant Pilot Program – 4 Eastern Atlantic Provinces. 
Usually, skilled immigration programs in Canada have basic requirements:
Have at least 1 year working experience in the last 3 years

Immigrants who receive a job offer must fall within the National Occupational Classification (NOC) of a designated occupation.

Must live and work in a province such as: Ontario, Nova Scotia, New Brunswick, Prince Edward Island, Newfoundland, …

Minimum required language level is CLB 5.0.

Educational requirement of high school diploma, or higher.
Hopefully, after reading this article about Vietnamese life in Canada shared by Le Immigration Group, you can have an overview of the Vietnamese community in Canada and the main options for studying abroad, or moving to Canada in the near future!