Self-Applied Canadian Visa Experience with 3 Steps Only!
Admin
Applying for a Canadian Visa is always a hindrance for many people, especially for those who are applying for a Visa to travel independently for the first time. The following Canada Visa experience will bring you the most useful information, making travelling to Canada easier than ever. Let's find out with Le Immigration Group!
Canada is one of the easiest countries in the world to live in. Although it is quite strict in visa approval, applying for a visa is not too difficult either. Basically, you need to prepare a thorough and careful application and take some time to learn. With that ability, passing a Visa will be easier. Whether you want to apply for a self-sufficient visa or rely on service companies, at least try to go to a reputable company for a one-time consultation. Come to Le Immigration Group's Canada Visa service, and we will share some really insightful Canada Visa experience with you.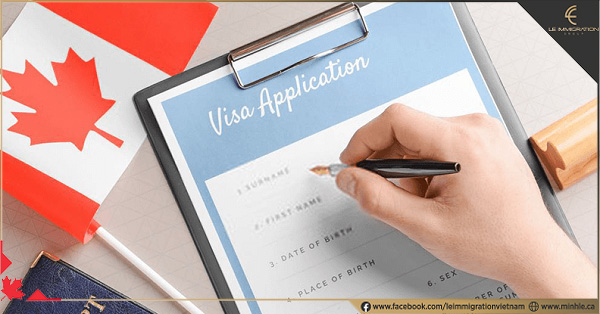 Sharing experience of applying for a Canada Visa.
In recent years, the government of Canada has been quite strict on the immigration issues of international visitors. Therefore, to fulfilll the dream of setting foot in the country of maple leaves requires preparation that takes a lot of time. In particular, the biggest obstacle is still the problem of getting a Canadian visa.
Choose the right type of visa.
A visa is a form of paper that allows foreign candidates to come to Canada to study, settle down, travel, etc. Holders of a Canadian visa can meet friends and relatives, visit a doctor, and take part in a short-term course, or a business trip.
Type 1: Single-Entry visa. This type of visa allows visitors to enter Canada only once. With this one-time visa, it is necessary to fully declare the length of stay in Canada during the trip. After the time limit in the declaration has expired, you must leave Canada. If you intend to return to Canada another time, you must apply for a new Canada Visa.
Type 2: Multiple Entries visa. This is a type of visa that allows visitors to enter Canada more than once with the validity of the visa being 1 year, 2 years, or even 10 years. When using a passport, it is important to keep track of the expiration date, and ensure that it is still valid. If your passport has expired, and you need to use a visa several times, the advice for you is to renew your passport.
Follow the correct procedure for applying for a visa.
The candidate applying for a Canadian immigration visa must follow all requirements and procedures that have been specified for entry.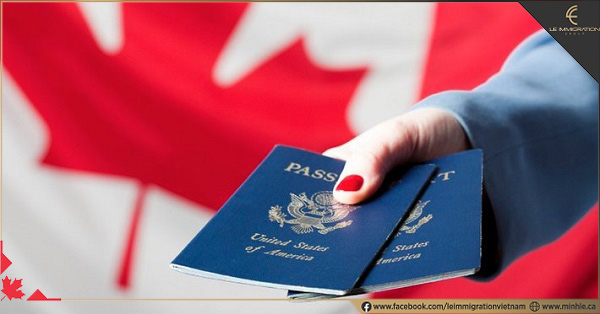 Necessary procedures when applying for a Canadian Visa
Step 1: Learn more about the different types of required documents when applying fora Canadian Visa.
Step 2: Fill out the Visa application form, and prepare the necessary documentation.
Step 3: Submit your Canadian Visa application to the Embassy. There are 2 ways to apply: directly through the Canada Visa Application Center (CVAC), and online.
Step 4: Wait for the Canadian Embassy's response. In addition, the Embassy staff can request additional documents for the visa application by calling to discuss and notify them to participate in the interview if there are unclear procedures in the application.
Before submitting your application, double-check it.
Not only in Canada, but any embassy of any country located in Vietnam also requires the application to comply with strict regulations. If there is a small error, it can be rejected and sent back. Besides, applying for a visa does not require a face-to-face interview, but if there are some unclear issues in the application, it is imperative to conduct an interview to explain.
Therefore, in order for the visa application procedure to go smoothly, it is necessary to carefully check the application before submitting it to the Consulate. This will reduce the significant risks of unfortunate events such as being called for an interview and paying a fee. 
Should I apply for a Canadian visa on my own, or with the support of a professional visa service?
Each country will have different visa regulations. In the self-applied Canadian visa experience, besides learning about the regulations, you also need to manually complete and apply for all the required documents and procedures. Certainly, not all types of procedures can be easily completed. In the process, there will be certain obstacles. This makes you easily frustrated and wastes a lot of time preparing. Even if you have prepared the set of documents completely, thoroughly, and carefully in accordance with the regulations, there is still the possibility that they will be returned. Therefore, having support from companies with good experience in applying for a Canadian immigration visa is really an advantage.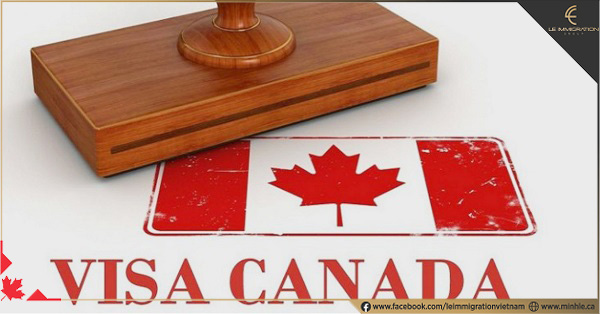 Should I do it myself, or get a professional service?
Le Immigration Group is one of the most professional and reputable offices providing Visa application services, and sharing experience in applying for Canada Visa. Every year, Le Immigration Group supports quick Visa application solutions for millions of customers, solving difficult problems with student visas, self-sufficient travel, and immigration to Canada. Besides, Le Immigration Group commits to your Visa success rate being up to 99% when choosing to work with us. 
Le Immigration Group trains a team of professional staff with many years of experience. We help you solve all problems during the Visa application process, from completing procedures to sharing some questions that may be asked by the Consulate when participating in the interview.
Above is some useful experience of applying for a Canada Visa. We hope this information will be helpful and give you more experience immigrating to Canada. 
If you need to update more information and answer quickly, please contact Le Immigration Group immediately via our Hotline: 0937 168 599 for the most enthusiastic and accurate advice!