Business Ideas for Canada's Startup Visa
Admin
Currently, Canada has more than 60 immigration programs with different requirements and benefits. Even so, the Canadian Start-Up Program is emerging as a top choice thanks to its low investment, quick to get permanent resident card, and no need to go through the applying step of Work Permit. 
If you don't know which business idea to attract investment for the Startup Visa immigration program, the following article will provide you with a lot of insights.
How is a business idea eligible for the Startup program? 
Canada's Start-up Visa has received a lot of attention from entrepreneurs around the world. So how to make your business idea stand out among hundreds of thousands of other projects?
Be creative and innovative
The Startup Visa Canada program is aimed to attract potential entrepreneurs who can contribute to the economic and social development of the country of maple leaves. Therefore, a creative, new, and unique business idea is the way to make your profile stand out.
Realistic and responsive to market needs
No matter how creative a business idea is, it needs to be realistic. You need to research the market to predict the needs of users, thereby increasing the probability of success for your business project. Currently, some areas that Canada is focusing on developing include: agriculture, high technology, renewable energy, …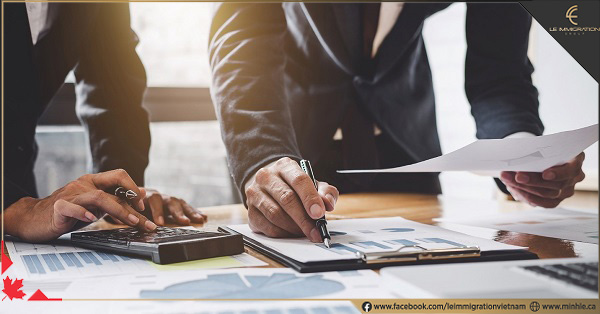 You need to build an innovative but realistic business idea when applying for the Startup Visa to immigrate to Canada.
Canadian cultural fit
In fact, 30% of business mergers (M&A) fail due to cultural differences. Therefore, you need to consider whether your ideas fit into Canadian culture or not. Because one idea may be suitable for Vietnamese market, but it might be difficult to implement in Canada. Understanding the local culture before closing a business idea will help you achieve great success.
Compliance with Canadian Corporate Law
Each Canadian province has different regulations and policies for businesses. Therefore, you need to learn carefully about the Corporate Law in the area where you plan to invest, to avoid legal issues that may arise during operation.
In addition, if you are not familiar with Canadian Corporate Law, find a reputable immigration consulting company to make sure your business idea is in compliance with all Canada's regulations. 
Good competitiveness
You need to research whether your business idea has been implemented by any other company or not. If yes, what are the competitive advantages of your product/service? Can the price and quality you offer be more competitive?
To have a good business idea and meet the requirements of the program is not easy at all. Le Immigration Group has 20 years of experience in immigration consulting, with a deep and thorough understanding of Canadian Law. We would be helpful to your business idea.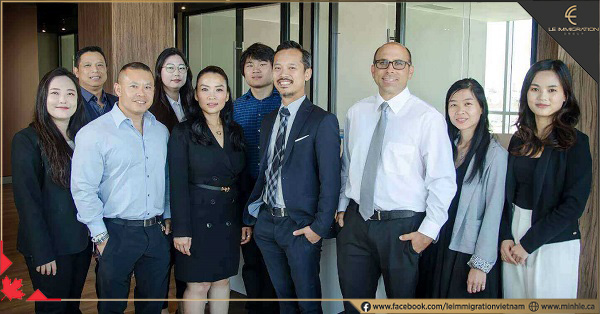 Le Immigration Group – a prestigious Canadian startup program consultant
Potential sectors to invest in the Startup Visa program
Startup Visa costs are not too high, with just about 250,000 CAD, you have the opportunity to immigrate to this country in just 10 months. Therefore, this is a very hot program that attracts talents and investors at the moment. If you are still hesitating about which business project to choose, please refer to the key business models that are being particularly interested by the Government of Canada!
Clean energy investment project, alternative energy
Resource scarcity and global warming require Canada to pay attention and invest in alternative energy sources. There are many solar and wind energy investment projects in Saskatchewan, Alberta, Ontario, Quebec, Calgary, etc. Therefore, energy investment projects are always of Canada's interest, to bring great value for the economy and also the living environment.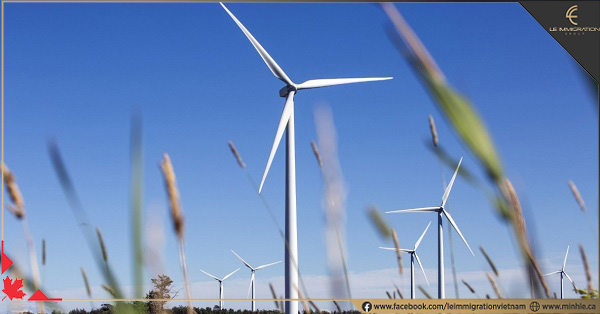 Clean energy investment projects are often chosen by many entrepreneurs for the Startup Visa
Culinary business project
Food and beverage (F&B) is the second largest industry in Canada in terms of production, attracting a large number of consumers, and at the same time stimulating supply and demand of related industries. So developing F & B businesses will be a good fit for Canada's economic growth and investors' profits. 
Currently, Vietnamese dishes are extremely popular in Canada – where a large community of Vietnamese people are living. Therefore, the restaurant business attracts many experienced entrepreneurs sharing F&B passion.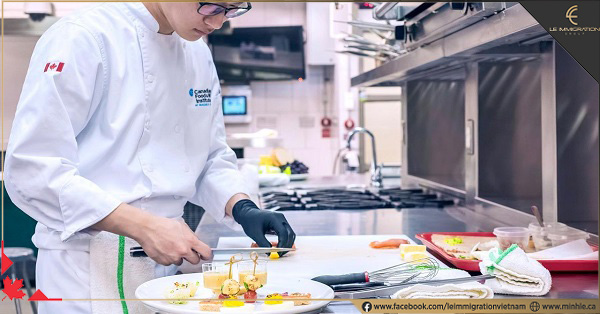 Business projects that attract a large number of consumers will be highly success
Agricultural development project
In Canada, the models of cultivation – husbandry – production of clean food account for a high proportion in the economy. According to Canada's Agriculture Analytics, the country now has more than 1,500 registered locations, and about 85 different agricultural product business models.
Vietnam is famous for its long-standing agriculture. Therefore, investing in agricultural development in another country, although challenging, is certainly an innovative and profitable idea.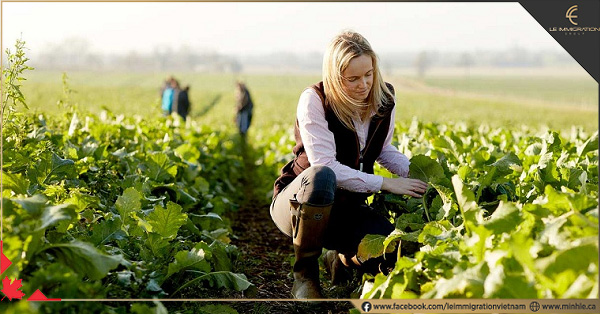 Agricultural investment in Canada is a bold step but shows many successes
Technology – Information – Science development project
As digital technology develops, the intersection of technology, information and science (IT) industries plays a key role in many development economies. So don't wait, plan to present your technology ideas so that institutional investors can fund your project.
Technology, information and science projects are being enthusiastically welcomed in major Canadian cities such as Toronto, Vancouver, Saskatchewan, etc.
Summary
The Government of Canada is constantly encouraging immigration and boosting the national economy. Canadian investment programs under Startup Visa always receive a lot of funding from the government and investment funds. Therefore, this is definitely a Canadian immigration program you simply cannot ignore.
Le Immigration Group is a company with more than 20 years of experience in guiding and helping with Canada's Visa Startup investment for thousands of applications. With a team of lawyers having comprehensive and profound understanding of Canadian law, and support from leading experts in many fields, we are committed to becoming the spiritual support and wise companion of many businesses.
For best advice on the Canadian Startup Visa program, please contact our Hotline: 0937 168 599.
Le Immigration Group is ready to assist you with all your questions.