All time record: Canada reached its 401,000 PR Card Goal in 2021 
Admin
Canada has reached its goal of granting permanent residence cards to 401,000 foreigners in 2021, and is heading to another 411,000 next year.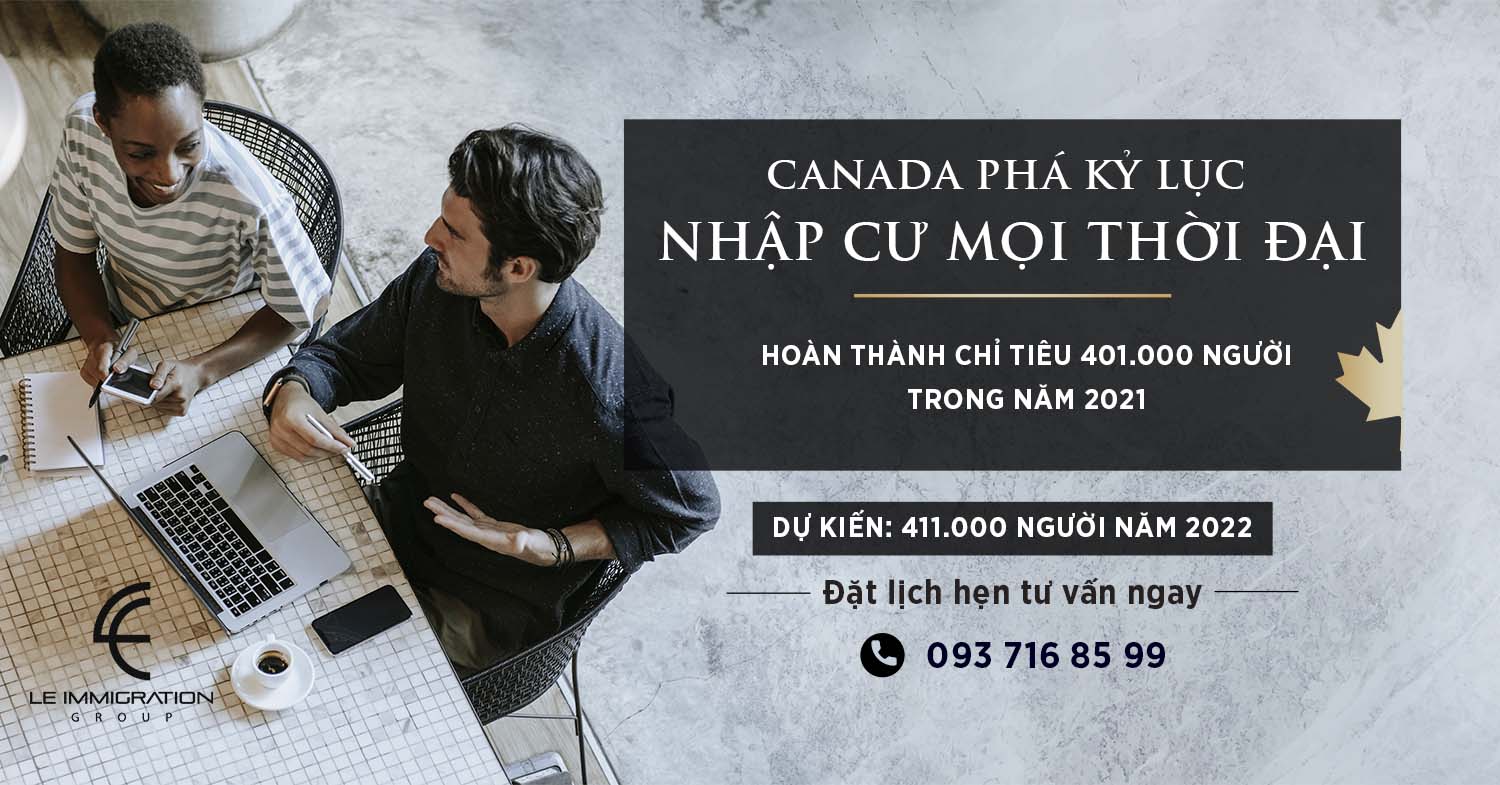 Immigration, Refugees and Citizenship Minister, Sean Fraser, announced that Canada has reached its goal of granting permanent resident cards (green cards) to 401,000 foreigners in 2021. This is thanks to its focus on recruiting international students, temporary workers in Canada and foreigners.
The Immigration Department also confirmed the country has broken an all-time record for the number of new Permanent Residents in a single year. The only time Canada surpassed 400,000 immigrants was in 1913, but the outbreak of World War I caused this number to decline in the following years.
After being hit hard by the Covid-19 Pandemic, Canada relies on immigrants to fuel its economy and support its aging population. Canada aimed to close the target of 341,000 immigrants by 2020. However, the country only issued green cards to 185,000 people due to restrictions in the prevention of Covid-19, down 45% from the previous year.
To make up for the shortfall, the federal government has come up with an ambitious plan to welcome 1.2 million people within three years starting from 2021. Accordingly, in the next three years, Canada is expected to reach the number of new permanent residents as follows:
2021: 401,000 immigrants
2022: 411,000 immigrants
2023: 421,000 immigrants
Canada completed its 2021 target in accordance with its initial commitment.
The year 2021 has the most green cards issued in over a century in Canada. "Last year, we set an ambitious goal. Today, we have achieved it," said Mr. Fraser.
Prime Minister Justin Trudeau's government has relied on migrants to fuel its economy since taking power in 2015, with an annual goal of attracting 1 percent of its population of nearly 38 million.
The government hopes to issue green cards to 411,000 foreigners next year. Official November data showed the Canadian economy grew for 6 consecutive months, coming very close to pre-pandemic growth.
Source: CIC news
Should you have any questions about Canada immigration documents and procedures, please do not hesitate to contact us at the following information:
The Immigration Group
Address:

  277-279, Ly Tu Trong, Ben Thanh Ward, District 1, HCMC.

Phone number:

  0937-168-599.

Website:

https://minhle.ca/
Le Immigration Group is pleased to accompany you on the path to realizing your dream of settling down in Canada.